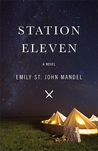 See all 5 books that Marion [Overdue Book Reviews] is reading…
This review has been hidden because it contains spoilers. To view it,

click here.

The full review is posted on my blog, Overdue Book Reviews.

The Wall of Winnipeg and Me was absolutely adorable. Vanessa is the assistant to a professional football play, Aiden Graves, but not for much longer. She's heading on to pursue her dream of r ...more

A interesting story dragged way down by a lot of slut-shaming, bad stereotypes, and very unfortunate views of the adult film industry. There was a lot of objectification, judging, and way too many double standards for me to ignore.
More of Marion [Overdue Book Reviews]'s books…