Ginger
Sign in to Goodreads to learn more about Ginger.
https://www.goodreads.com/RideNRead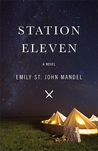 "Sunsets are proof that endings can often be beautiful too."
Beau Taplin

"She was unstoppable. Not because she did not have failures or doubts, bit because she continued on despite them."
Beau Taplin

It was okay. Lots of stuff about family issues and their journey through life. Throughout the book, I kept thinking, "okay I want to know what happens next... maybe I don't want to know...!".
More of Ginger's books…
"She was unstoppable. Not because she did not have failures or doubts, bit because she continued on despite them."
―
Beau Taplin