Luffy
Sign in to Goodreads to learn more about Luffy.
https://www.goodreads.com/Monkey-D-Luffy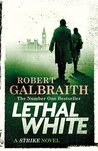 Luffy
is currently reading
Luffy
is currently reading
"Nothing is original. Steal from anywhere that resonates with inspiration or fuels your imagination. Devour old films, new films, music, books, paintings, photographs, poems, dreams, random conversations, architecture, bridges, street signs, trees, clouds, bodies of water, light and shadows. Select only things to steal from that speak directly to your soul. If you do this, your work (and theft) will be authentic. Authenticity is invaluable; originality is non-existent. And don't bother concealing your thievery - celebrate it if you feel like it. In any case, always remember what Jean-Luc Godard said: "It's not where you take things from - it's where you take them to."

[MovieMaker Magazine #53 - Winter, January 22, 2004 ]"
―

"Men always say that as the defining compliment, don't they? She's a cool girl. Being the Cool Girl means I am a hot, brilliant, funny woman who adores football, poker, dirty jokes, and burping, who plays video games, drinks cheap beer, loves threesomes and anal sex, and jams hot dogs and hamburgers into her mouth like she's hosting the world's biggest culinary gang bang while somehow maintaining a size 2, because Cool Girls are above all hot. Hot and understanding. Cool Girls never get angry; they only smile in a chagrined, loving manner and let their men do whatever they want. Go ahead, shit on me, I don't mind, I'm the Cool Girl.
Men actually think this girl exists. Maybe they're fooled because so many women are willing to pretend to be this girl. For a long time Cool Girl offended me. I used to see men – friends, coworkers, strangers – giddy over these awful pretender women, and I'd want to sit these men down and calmly say: You are not dating a woman, you are dating a woman who has watched too many movies written by socially awkward men who'd like to believe that this kind of woman exists and might kiss them. I'd want to grab the poor guy by his lapels or messenger bag and say: The bitch doesn't really love chili dogs that much – no one loves chili dogs that much! And the Cool Girls are even more pathetic: They're not even pretending to be the woman they want to be, they're pretending to be the woman a man wants them to be. Oh, and if you're not a Cool Girl, I beg you not to believe that your man doesn't want the Cool Girl. It may be a slightly different version – maybe he's a vegetarian, so Cool Girl loves seitan and is great with dogs; or maybe he's a hipster artist, so Cool Girl is a tattooed, bespectacled nerd who loves comics. There are variations to the window dressing, but believe me, he wants Cool Girl, who is basically the girl who likes every fucking thing he likes and doesn't ever complain. (How do you know you're not Cool Girl? Because he says things like: "I like strong women." If he says that to you, he will at some point fuck someone else. Because "I like strong women" is code for "I hate strong women.")"
―
Gone Girl
"The world isn't fair. And no matter how good and decent you are, no matter how much you give to others, someone is always going to hate you for no other reason than the fact that you breathe. You can't help that. You can't change people or their minds once they've allowed them to get twisted by hatred. But you can change how you deal with them. Never back down, but walk away when you can, fight when you must. Whatever you do don't give them the power to hurt you. Don't let them inside you. They're not worth it. Live your life for yourself. Stay true to yourself and if they can't see the beauty that is you, it's their loss. Let the bitterness take them to their graves. Spend your time on what matters most. Being you and appreciating the people who see you for who and what you are. The people who love you, and the ones that you love. They are all that matter. Let the rest go to hell." - Drux Cruel"
―
Born of Silence