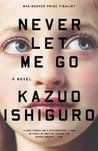 Boekverslaafden zoekt moderator(s)
— 210 members — last activity Dec 31, 2017 08:54AM
Ben jij verslaafd aan boeken en wil jij je mening delen over een boek of een boek aanraden, dan ben jij hier op je plaats! ;)
Verbeelding Bookclub
— 310 members — last activity Aug 11, 2018 07:16AM
Iedere maand lezen we gezellig samen een boek. En dan... doen... we... daar iets mee... Of zo.
De Boekendoos
— 509 members — last activity Dec 28, 2017 03:55AM
Voor alle mensen die in Nederland of België wonen of de taal spreken en hun lees-ervaringen willen delen met landgenoten in eigen taal.