Val
Sign in to Goodreads to learn more about Val.
https://www.goodreads.com/FatalVerses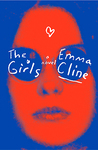 See all 4 books that Val is reading…
Val's 2017 Year in Books
Take a look at Val's Year in Books. The good, the bad, the long, the short—it's all here.
Val hasn't connected with their friends on Goodreads, yet.
Polls voted on by Val
Lists liked by Val