Nathan Washor
Sign in to Goodreads to learn more about Nathan.
http://zcreed.com
https://www.goodreads.com/washor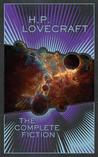 See all 7 books that Nathan is reading…
Okay, so it's about time I reviewed a book I read a couple of months ago. Prior to reading it, I had read a lot of reviews and did see some warning signs that book one might be hard to digest for some readers. I also saw that the series had a huge fa

...more

Very typical. Farmboy - scratch that, fisher boy - goes to the city. Miraculously becomes best friends with the Prince. Is the center of a prophecy. Evil wizard out to destroy the earth returns.

For as generic as it was, I liked it, except for the en ...more

Really liked it. It has a pseudo science flare in a dystopian future. Some aspects made me slightly uncomfortable, so thay means the author did his job. Recommended.
More of Nathan's books…