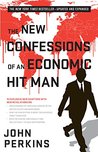 See all 24 books that Frank is reading…
We have scant evidence concerning the early development of Hebrew, one of a score of Semitic tongues that arose in the Middle East during a period that began sometime before the start of the second millennium B.C.1—how long before we do not
...more
When we come to the Bible expecting it to be an instructional manual intended by God to give us unwavering, cement-hard certainty about our faith, we are actually creating problems for ourselves, because—as I've come to see—the Bible wasn't designed to meet that expectation. In other words, the "problems" we encounter when reading the Bible are really problems we create for ourselves when we harbor the misguided expectation that the Bible is designed primarily to provide clear answers.

Realization of our oneness in Christ is the only cure for human loneliness. For me, too, it is the only ultimate meaning of life, the only thing that gives meaning and purpose to every life.

I can survive only by trying to build bridges, both affirming and also denying most of my own ideas and those of others. Most people tend to see me as highly progressive, yet I would say I am, in fact, a values conservative and a process liberal. I believe in justice, truth, follow-through, honesty, personal and financial responsibility, faithful love, and humility — all deeply traditional values. Yet, in my view, you need to be imaginative, radical, dialogical, and even countercultural to live these values at any depth.
More of Frank's books…
"It is more important that innocence be protected than it is that guilt be punished, for guilt and crimes are so frequent in this world that they cannot all be punished.
But if innocence itself is brought to the bar and condemned, perhaps to die, then the citizen will say, 'whether I do good or whether I do evil is immaterial, for innocence itself is no protection,' and if such an idea as that were to take hold in the mind of the citizen that would be the end of security whatsoever."
―
The Portable John Adams
The Sword and Laser
— 23647 members — last activity 46 minutes ago
Online discussion forum for the Sword and Laser podcast and monthly book club pick. Subscribe to the audio podcast: http://itunes.apple.com/us/podcast
...more