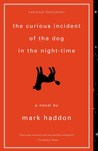 Carlie
said:
"

I'm not a fan of this particular genre of literature, but that is okay. I am branching out and experiencing new things.

"
"I don't want to be at the mercy of my emotions. I want to use them, to enjoy them, and to dominate them."
Oscar Wilde

"but for my own part, if a book is well written, I always find it too short."
Jane Austen

Carlie

rated a book

it was amazing

5 stars! An amazing collection of essays! I might also be partial since I am a contributing author as well. :)

"5 starts, but I'm partial because I am one of the authors. :)"

"

I am currently studying EB White's story Charlotte's Web for my English 295 Advanced Writing in the Digital Era course. I was given the chance to pick

...more

"

"

Sorry, I am studying all the relationships in the story between animal/animal, animal/human, human/human and then applying it to human relationships i

...more

"
More of Carlie's books…