C. Spencer Reynolds
Sign in to Goodreads to learn more about C. Spencer.
http://spencerreynolds.com
https://www.goodreads.com/spencerreynolds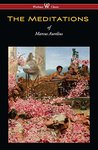 See all 18 books that C. Spencer is reading…
The Book Readers Club
— 40 members — last activity Jan 11, 2017 12:55PM
Dedicated learners get together on the phone each Monday Morning to read and discuss a powerful book. We have been meeting together for 14 years EVERY
...more
Ask Tom Rath - Friday, October 18th!
— 66 members — last activity Oct 19, 2013 05:27AM
Join us on Friday, October 18th for a special discussion with author Tom Rath! Tom will be discussing his book Eat Move Sleep. Become a fan of Tom Rat
...more