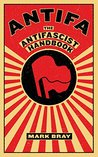 This was the definition of torture, I was sure of it—loving someone who only wanted to be your friend.
Our Shared Shelf
— 220887 members — last activity 3 hours, 34 min ago
Dear Readers, As part of my work with UN Women, I have started reading as many books and essays about equality as I can get my hands on. There is so m
...more
Adventures in YA
— 82 members — last activity Mar 28, 2017 06:17AM
Goodreads group for the young adult podcast Adventures in YA.