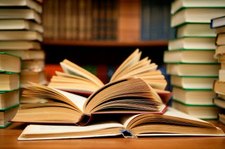 See all 7 books that Freckles is reading…
"Keď Erik zverejnil svoju recenziu, pýtala som sa, či môžem ešte pred vydaním niečo napísať aj ja. A on že: "Až keď to preložíš."

TAK SOM TO PRELOŽILA, OKEJ? A som rada, že som to spravila. Lebo keby som niečo písala bezprostredne po čítaní, vyzeral..." Read more of this review »

"Je to úplně jiná Gierová a přece pořád stejná. Poznáte ji podle stylu vyprávění. Překvapilo mě, že v téhle knížce je jakákoli fantasy linka dost potlačená, vlastně je jen v lehkých magických náznacích, jinak je to zcela realistický příběh. Trochu..." Read more of this review »

"

Odkdy vydáváte i doplňkové novely? divila se Anežka a pak otevřela knihu a zjistila, že doplňková novela má přes 200 stran. Aha.

"
More of Freckles's books…