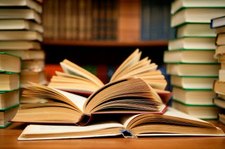 See all 9 books that Freckles is reading…
Abyss

is currently reading

Všechno je v pohodě

Kristie

wants to read

The Nightjar

Abyss

is on page 127 of 296 of

Já, Simon

: Konečně jsem nějak dostala chuť na "Já, Simon"... a mohly za to hned dvě (tři) věci... za prvné bych si ráda přečetla "Holku mimo rytmus" a za druhé bych se ráda konečně podívala na ten film (neb tam za třetí hraje Josh Duhamel a i jako taťka je prostě ááách) :D

Zeldo, Zeldo, Zeldo… Když se řekne Zelda Fitzgerald, pravděpodobně vám naskočí, že se jednalo o manželku spisovatele F. S. Fitzgeralda, a pokud o ní víte i něco víc, tak možná, že byla hrozně krásná, ikona dvacátých let a trpěla schizofrenií. Ale Zel

...more

"

Nemám ráda Hemingwaye. Nějak jsem to dopředu tušila a tímhle jsem si to potvrdila. Prostě mi to přijde nuda a o ničem. Četla jsem to v dubnu a už něja

...more

"
More of Freckles's books…