Arroyo0
Sign in to Goodreads to learn more about Arroyo0.
https://www.goodreads.com/Arroyo0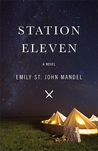 See all 6 books that Arroyo0 is reading…
The Sword and Laser
— 23673 members — last activity 5 minutes ago
Online discussion forum for the Sword and Laser video show, podcast and book club! Subscribe to the audio podcast: http://itunes.apple.com/us/podcast/
...more
Israel SciFi and Fantasy Book Club
— 250 members — last activity Nov 11, 2017 08:58PM
If you live in Israel and enjoy reading and talking about scifi and fantasy books, then this is the place for you.
SciFi and Fantasy Book Club
— 20934 members — last activity 47 minutes ago
Welcome to the SciFi and Fantasy Book Club! Mods Allison, Whom the Clayr Saw Yours in calendrical heresy: Anna Mods in Absentia: Founder: Nick Hello a
...more