Debi Lantzer
Sign in to Goodreads to learn more about Debi.
http://2014andBeyond.com
https://www.goodreads.com/Debi-2014andbeyond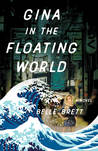 See all 30 books that Debi is reading…
I've been reading a lot of digital books from NetGalley lately, and in particular, I've been compelled to read mysteries, thrillers and suspense stories.... there are SO many good ones out there lately and in fact, I recently read one that had a pair

...more

The last couple of months it seems I've been on a mystery/thriller/suspense kick and I've been reading everything I can get my hands on in this genre.  Today's post is no exception - I was browsing NetGalley recently and thanks to my blogging associa

...more

Back at the end of February this year, I was contacted by author, Evangeline Kelly because I am a top reviewer on Amazon. It actually happens often, folks wanting to know if I had any interest in reading her book, The Unwanted Assistant, which was du

...more

Back in April of 2016, I was included in the BookSparks' April Showers Blog Tour that included the first book in the Henrietta and Inspector Howard series, A Girl Like You by Michelle Cox.  Then, in July of 2017, I participated in another BookSparks

...more

With all the news these days about horrible things happening to children, when I saw this book, Sold on a Monday by Kristina McMorris available on NetGalley for review, I requested it and was approved.

Sold on a Monday is a wonderful piece of historic ...more

I have heard of Kate Hewitt before, I had seen her books out there, but I don't recall reading anything she's written...... until now. I also know I want to go back and read whatever else she's written after reading this one.  I'm talking about The S

...more

When I was scrolling through the books available for reading and reviewing at NetGalley thanks to my blogging association with them, I came across this book.  While No One Ever Asked isn't Katie Ganshert's first book, but I hadn't heard of her previo

...more

When I saw the description of this story while browsing available books for reviewing thanks to my association as a book blogger with NetGalley, I was interested. With all the talk on the news about adoption recently, I became even more interested so

...more
More of Debi's books…
"I've read that one out of twenty-four people is a sociopath, and if you ask me, the other twenty-three of you should be worried."
―
Every Fifteen Minutes
"Yet it is tough knowing that the only time souls will ever be equal is when we die and meet the Lord."
―
"All real lives hold controversy, trials, mistakes, and regrets. What matters is what you do next."
―
The Brontë Plot
Christian Goodreaders
— 1436 members — last activity 13 hours, 24 min ago
This is a group for any Goodreads member who is a follower of Christ.
Christian Book Giveaways
— 741 members — last activity Sep 21, 2018 04:49PM
A place to share and discover Christian book giveaways.
Christian Books Only Review Group
— 1057 members — last activity Sep 22, 2018 01:01AM
A Christian group mainly for Christian authors who are willing to review other Christian authors books in exchange for reviews of their own books. The
...more