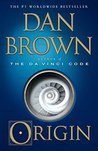 Better than hunger games, more fierce than altered carbon

Like Hunger Games meets Altered Carbon meets The 100. What defines a person, how much are you willing to sacrifice yourself, at what point to the ends justify the means - even when the ends are ...more

Another good, quick read. Fun - less introspective than the first, but I think it's a set up for the next couple. Looking forward to them!

Interesting Quick Read

Not a lot of substance to it, but definitely a good read. Fun and interesting. Weirdest start to a book that I've read in awhile!

Would recommend.
More of Paul's books…
Paul's 2017 Year in Books
Take a look at Paul's Year in Books. The good, the bad, the long, the short—it's all here.
Polls voted on by Paul
Lists liked by Paul