Anshu
Sign in to Goodreads to learn more about Anshu.
https://www.goodreads.com/alexis_aka_anshu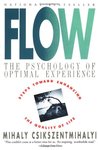 Goodreads Nepal (सुपठन् नेपाल)
— 568 members — last activity Jun 01, 2018 04:43PM
A group for the Nepali members of Goodreads! Share what you are reading, discuss recent books or Nepali authors, whatever you want!!!
Harry Potter
— 9243 members — last activity Dec 09, 2018 05:39PM
We're fans of Rowling's series because we know that it is more than just a children's fantasy story.
Nepali Readers
— 134 members — last activity Jul 20, 2018 04:33PM
A group for all Nepali Goodreads members and those interested in Nepal, no matter what they read!