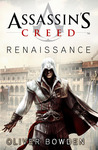 More of Angelina's books…
The Amulet of Kryshar
(Science Fiction & Fantasy)
1 chapters — updated Nov 21, 2017 03:10PM
Description:
Ruby Tinkers thought she was a normal girl with a normal life with an unusual best friend. Until she got the strange dreams again and burned her arch nemesis with her bare hands. Her normal life went down the drain from thereon out, as she got transported to the chaotic world, called Kryshar. Discovering mysterious powers along the way, which she never knew she had, she has to find a way out of this world while avoiding the King's minions.
Burning Four Kingdoms (The Amulet #1)
(Science Fiction & Fantasy)
1 chapters — updated May 13, 2015 06:38PM
Description:
There was a time when everything was at peace in the galaxy of Averin. Only that was before the Royal Family was assassinated and the Amulet shattered. Now 16-year old Eleira, who has lost all hope in the world, may be the only hope left for the Four Kingdoms. Things start looking up as she finds a loyal animal companion and a young, dashing boy. Will she be able to find the first part of the Amulet and restore peace to Fermos, the Kingdom of Fire, before she is hunted down by the evil King or stopped by no other than... Herself.