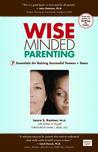 See all 8 books that Tiffany is reading…
Post-It Bandits
(Children's Books)
1 chapters — updated Jan 29, 2011 06:32PM
Description:
Chapter 1 of Realistic Fiction MG
Things Lost
(Science Fiction & Fantasy)
1 chapters — updated Jan 29, 2011 06:31PM
Description:
Christmas Prompt Writing The challenge this month is to write a 500-word drabble (very short story) based on the following prompt: On Christmas morning, you find a package under the Christmas tree that has a tag with your name on it, but no clue to the sender's identity. When you open the package, it turns out to be something that brings back very special memories. In five hundred words - no more and no less - tell us about this package, the identity of the sender if your character discovers it, and the special memory. Make it funny, sentimental, romantic or a real tear-jerker...whatever you want!
Chance
(Science Fiction & Fantasy)
1 chapters — updated Jul 11, 2010 11:07PM
Description:
I woke up from a dream that led me to start writing. Since starting this bad boy, I've shelved it even though it is complete. I have lots of revisions/edits to work through on Chance and most likely this wouldn't be the ms to make it on the book shelf. I've chalked this up to a learning experience.