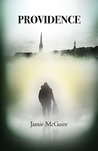 progress:
(page 240 of 360)
"Vůbec nic necítím. Jako kdyby tam ten děj prostě byl naprosto druhořadý nebo ho já prostě nějak necítila, nevnímala.
A Nina, uch... Někdo by mohl už konečně "ukončit její trápení" 😏"
—
Oct 06, 2017 03:23PM
progress:
(page 31 of 154)
"Autoruv styl psani supr, na prvni setkani fakt dobry. Hlavni hrdina je desne ukecanej, ale vypada to fajn. Jen me zarazi ta delka knihy... a to to ma pokracovani? Hmm."
—
Jul 03, 2016 02:55PM
See all 17 books that Clara is reading…
Clara Black

is on page 156 of 328 of

Zlatá lilie

: Well, moc se mi líbí způsob, jakým autorka využívá věci z prvního dílu. Jakkoliv byl rozjezd trošku pomalejší, už je to zpět nesmírně čtivé a zajímavé... i přes na nic náladu mě to moc baví, což je něco opravdu překvapivého. Fakt, že si i přesto autorka udržuje nejen moji pozornost - což o to, víc než udržuje! - ale i nadšení... fjů 😎

Warda

has completed her goal of reading 100 books for the 2017 Reading Challenge!

Create your own 2017 Reading Challenge »

Pecka. Jedním slovem opravdu pecka.
Už od začátku nesmírně čtivé, bylo to napínavý, postavy zajímavý... ach. Moc zábavné, pěkně promyšlené. Jep. Definitivně nová srdcovka 😍
More of Clara's books…
Čeští knihomolové
— 137 members — last activity Sep 20, 2018 02:48AM
Česká skupina knihomolů na Goodreads.