Abigail Endsley
Sign in to Goodreads to learn more about Abigail.
https://www.goodreads.com/abigailendsley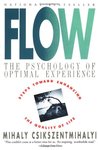 "I've been clinically diagnosed with sociopathy,' I said. 'Do you know what that means?'
'It means you're a freak,' he said.
'It means that you're about as important to me as a carboard box,' I said. 'You're just a thing - a piece of garbage that no one's thrown away yet. Is that what you want me to say?'
'Shut up,' said Rob. He was still acting tough, but I could see his bluster was starting to fail. He didn't know what to say.
'The thing about boxes,' I said, 'is that you can open them up. Even though they're completely boring on the outside, there might be something interesting inside. So while you're saying all of these stupid, boring things I'm imagining what it would be like to cut you open and see what you've got in there."
―
Dan Wells
,
I Am Not a Serial Killer
"Don't aim at success. The more you aim at it and make it a target, the more you are going to miss it. For success, like happiness, cannot be pursued; it must ensue, and it only does so as the unintended side effect of one's personal dedication to a cause greater than oneself or as the by-product of one's surrender to a person other than oneself. Happiness must happen, and the same holds for success: you have to let it happen by not caring about it. I want you to listen to what your conscience commands you to do and go on to carry it out to the best of your knowledge. Then you will live to see that in the long-run—in the long-run, I say!—success will follow you precisely because you had forgotten to think about it"
―
Viktor E. Frankl
,
Man's Search for Meaning