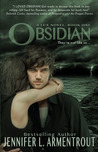 Alexa Nichole Demers
said:
" I thought that this book is amazing!

I loved that the two main characters in the book are not insta-love. They can't stand each other. I thought that Dee was great. She was so bubbly and friendly it was awesome.

I fell in love with Katy because she is ...more "
See all 5 books that Alexa is reading…
I traded my life for a love that was nothing more than shadows and smokescreens.
Author Jamie Magee
— 105 members — last activity Apr 07, 2015 10:06AM
Discuss it. Debate it.
Some Like It Hot!
— 6800 members — last activity 2 hours, 40 min ago
Welcome to Some Like It Hot!, a group for those of us who love to read and write romantic fiction. This group is a safe environment, where readers can
...more