Carrie
Sign in to Goodreads to learn more about Carrie.
https://www.goodreads.com/carrie55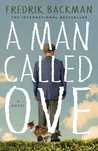 "Sometimes our light goes out, but is blown again into instant flame by an encounter with another human being."
―
Albert Schweitzer
Carrie's 2017 Year in Books
Take a look at Carrie's Year in Books. The good, the bad, the long, the short—it's all here.
Polls voted on by Carrie
Lists liked by Carrie