Ben Babcock
Sign in to Goodreads to learn more about Ben.
http://tachyondecay.net/
https://www.goodreads.com/tachyondecay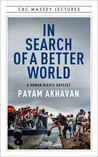 See all 5 books that Ben is reading…
Last Cassie book is best Cassie book.

#50: The Ultimate is, quite simply, vicious. In its final arc the Animorphs series discards any pretense that this is anything less than a series about children being at war. Cassie, Jake, and the other Animorphs ...more

Space … the final frontier. Our mission … to boldly go … and steal aliens' shit…. Gate Crashers is a fun romp, as you might say. Patrick S. Tomlinson writes characters with a combination of humility and hilarity, people who might seem a little larger ...more

"Ghostwriter: Kimberly Morris.

God, I've typed up so many quotes that it's ridiculous. I flat-out cannot discuss anything of what happens in this book because it'd be so spoilery for early Animorphs readers. So, as before, discussion under spoiler c..." Read more of this review »

Whoaaaaa, it has been five years since I reread Foundation! I didn't realize how long it had been. I've had Foundation and Empire, and most of the other books, sitting in a pile in my old bedroom for a long time. For some reason, I had it in my head ...more

"

Jill wrote: "Hi Ben, I was interested in your comment regarding the choice Caroline had to make. While it's not ideal to have one person make this typ ...more

"

"

Emelie wrote: "I don't think we should put labels in characters' sexuality, unless they have put them there themselves. It is possible to just be indi ...more

"
More of Ben's books…