Amani
Sign in to Goodreads to learn more about Amani.
https://www.goodreads.com/ahr19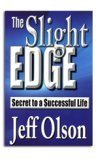 Amani
is currently reading
We Read
— 23 members — last activity Dec 28, 2017 10:48AM
Someone who doesn't read has no advantage over those who can't read. As for us? We read. We Read is a celebration and appreciation of the written word
...more
CSO Book Club
— 7 members — last activity Nov 09, 2017 04:32PM
This is a place for all of our book lovers from Camp Spin Off to discuss books they love as well as our featured reading(listening) book.