The Evolution of Mara Dyer (Mara Dyer, #2)
by
WHAT THE HECK DID I JUST READ!?!?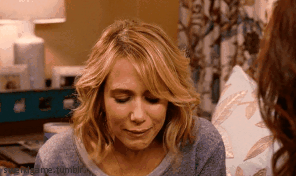 First of all, how I am complete trash for this series at this point in my life is beyond me.
I have no explanation. I can't explain it, but I am currently obsessed with this.
I feel like this second installment gave me more questions than answers, but who the f* cares!
I have one more book in this trilogy and I plan to devour it. Soon.
Sure, if you contemplate the storyline for too long, it's hella problematic, but for some reason, in this case, I couldn't care less.
My plan is to read the final book this month. Then, sadly, I will have to find a new backlist trilogy to obsess over.
Anyone else who wants to join me on the tragically delayed hype train, you're welcome.
Mara and Noah are LIFE.
Sign into Goodreads to see if any of your friends have read The Evolution of Mara Dyer.
Sign In »
Reading Progress
December 16, 2019 –
Started Reading
December 16, 2019 – Shelved
December 16, 2019 –
page 28
5.31%
"Five chapters in and we're off to a good start!"
December 17, 2019 –
page 70
13.28%
"I forgot how easy this story is to read! Flying through this and loving every minute!"
January 1, 2020 –
page 156
29.6%
"Spending some QT with my girl, Mara, on New Year's day! 🖤"
January 9, 2020 –
page 228
43.26%
"Noah, I love you ❤💋"
January 15, 2020 –
page 274
51.99%
"Now we are getting somewhere!"
January 17, 2020 –
page 320
60.72%
"🖤🖤🖤🖤🖤
N-O-A-H
Good gawwwwwwd
😍😍😍😍😍"
January 27, 2020 –
page 353
66.98%
"This was the boy I loved.
A little bit messy.
A little bit ruined.
A beautiful disaster.

It's like my own, private Harry Styles fanfic. 🖤🤔"
January 30, 2020 –
page 399
75.71%
"How is this even happening!?
Is this happening!?
Mara, I love you, but you're so unreliable 😖🖤"
February 1, 2020 –
page 474
89.94%
"How is this going to end!?


"
February 2, 2020 –
Finished Reading
date
newest »
back to top