Subhuman (Unit 51 #1)
by
See this review and more on my blog www.bookbastion.net
__________
I was looking for a scary book to read on Netgalley for the month of October, and this book caught my eye due to the creepy cover and premise.
An amalgamation between the Alien franchise and The Thing, McBride combines body horror with an evil of extraterrestrial origin to create a vicious new paranormal slasher novel with a high body count and a whole heap of dread.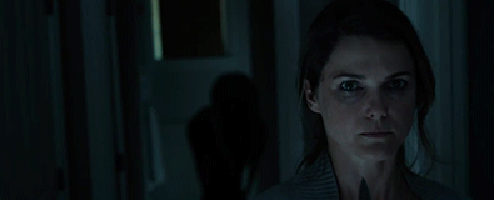 One thing I did not anticipate when I went into this novel is how science-heavy the first half of the story was going to be. The author leans pretty heavily on various scientific theories surrounding sound and magnetic waves as he slowly navigates his characters into the dangerous situation that makes up the second half of the book.
The one downside of this is that to make the situation and later, the monster, possible, the prose involves a fair amount of info-dumping.
A fair chunk of it flew straight over my head and probably could have been "dumbed down" for a larger audience in my opinion.
That being said, I found it oddly compelling especially in the way that it builds to the eventual introduction of the monster. The audience sees it coming, but the characters do not because each POV character has their own view of the situation. - which of course makes things tense.
Speaking of the characters. My major complaint is that there are simply too many of them.
There are 9 separate POV characters dispersed throughout the story in their own chapters, and a half-dozen more on top of that that become fodder for the monster.
It was incredibly difficult keeping them all straight. I also felt like McBride was reluctant to really harm any character of real importance, which is always a mistake in horror (in my opinion.)
The second half of the novel feels a bit out of balance to me because of that, and because of the way it veers into horror. Science and exploration is thrown to the wind as the story shifts to more standard horror fare. While it was entertaining enough for me to finish, the narrative lost a little momentum for me as the explanations that seemed to be coming fizzled in favor of delivering on that monster that remains central to the story for the second half.
While the monster isn't terribly creative - picture a grey-skinned Xenomorph from Alien - I could appreciate the way it comes into the story.
It is dark and disturbing and full of dread and razor sharp teeth.
This is only the first book in a proposed series, so I wouldn't be totally opposed to seeing where McBride takes the story and his creature next. I'd like to see a better balance between science and scares in book 2 though!
Not a bad read by any means, but be prepared to work to get to the parts that really start moving. ★★★ = 3/5 stars
___________
Thank you to Netgalley, Kensington Book and Pinnacle for an ARC of this book!
Sign into Goodreads to see if any of your friends have read Subhuman.
Sign In »
Reading Progress
October 16, 2017 – Shelved
October 16, 2017 – Shelved as:
to-read
October 16, 2017 – Shelved as:
arc
October 17, 2017 –
Started Reading
October 18, 2017 –
28.0%
"This has a LOT of science facts in it - to the point that I actually feel like I might learn some things from this book. Also lots of characters, but the mystery that is building up is really compelling so far!"
October 21, 2017 –
53.0%
"The science in this is really a lot heavier than I expected, but I'm actually kind of digging it? Seems to be setting up for something big about to happen."
October 26, 2017 –
Finished Reading
date
newest »
back to top