The Selection (The Selection, #1)
by
Heavens above, why are you smiting me?
I'm like, super behind on BookTube-a-thon. I was doing fine, and then I had an emergencylevelsuperbusybeyondstressfulconstantlyanxious garbage smoothie of a day. And I didn't read at all.
AND NOW I'M VERY BEHIND AND I HATE IT.
So I picked up this book, which I've been meaning to reread, because I remembered it as being fast and fun and cute and easy. BECAUSE I NEED TO CATCH UP. I CAN'T LOSE. NOT AT A READING THING. THIS IS ALL I HAVE!!!!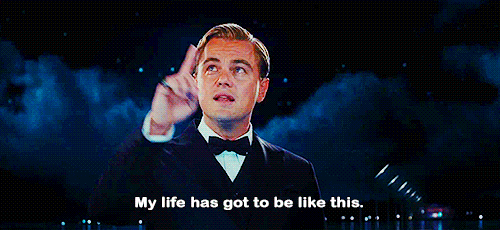 Two of the adjectives I would have used were semi-accurate.
Hint: They're not the genuinely complimentary ones.
I had two major problems with this book that just would not, could not go away. Would not, could not write people as gay.
(I'm trying out a new thing where I'm like the Dr. Seuss of negative reviews. Except did you guys know that he cheated on his wife who had cancer and she committed suicide when she found out? Not all Mr. Nice Fox in Socks.)
I guess I actually had three major problems with this. No, four!
One, there is straight up no diversity. (I'm not someone who just gives a book one star for being totally un-diverse, but this book is startlingly straight and white. And I also I have three whole other problems.) I believe there are two Asian characters, one of whom is named Tiny Lee - so just make up your own minds on that. But other than that, this is just a bunch o' straight white girls looking for love. And I think it woulda livened up the plot a little to have at least one gay girl.
And the plot, I'm sorry, but it could use some livenin' up.
Two, I LITERALLY HATE LOVE TRIANGLES. Granted, this was published five years ago, and love triangles were essentially a prerequisite for young-adult categorization, BUT STILL. Love triangles are so unrealistic and boring and uncomfy. The Big Three of me hating something.
Three, our main character, America, is The Best and So Quirky and The Chosen One and so totally...dare I say it...I must:
not like other girls.
(Horrified gasp from the crowd at this surprise appearance from the world's worst trope.)
I'll just list out the examples I scribbled down, k?
AMERICA, THE GIRL-HATING SPECIAL SNOWFLAKE
- "Lots of the other girls looked a little older or younger or just nicer after the makeup. I still looked like me when I was done. Of course, so did Celeste, since she insisted upon piling it on."
- "Bariel was beautiful, but in a typical way. It was similar to Celeste's style." Unfortunately we can't all be not like other girls, America! It's against the very nature of the term.
- "I had probably chosen my plainest dress for the first day, and everyone else's had something sparkly on it."
- even though this takes place in a prim-and-proper dystopian United States, America is told that if Maxon (the prince) asks to screw her, she has to say yes. She later freaks out at Maxon about this, and when she's explaining what happened, Maxon is horrified and asks, "Was everyone told this?" America's gorgeous and tactful response: "I don't know. I can't imagine many girls would need such a warning.
They're
probably waiting to pounce on you." SOMEONE PLEASE JUST MURDER ME. JUST TAKE ME OUT OF THIS MISERY.
- this whole book is also just that really annoying trope of when the girl ~doesn't know she's beautiful~ (RIP One Direction) and is totally oblivious to the way The Guy sees her and also everyone else and in order to keep that going the girl has to blatantly and impossibly misinterpret compliments
- one example of that: when Maxon tells America his mom loves her, she's like, "omg now even his MOM thinks i'm totally weird and crazy oh man!!!!" WHICH HOW DO YOU GET THAT FROM AN OBVIOUS COMPLIMENT
But numba four practically defines this book for me. THERE IS SO MUCH GIRL-ON-GIRL HATE IN THIS, AND SO MUCH SEXISM.
Let's do another list. I love a list.
OR LET'S JUST STRAIGHT UP HATE WOMEN
- the entire EXISTENCE of the Celeste character, as a mean girl/the sole villain, is so trope-y and girl-hate-y and boring
- it's twice stated that the role of a guy in a relationship is to protect and provide for the female
- there's a Gale in this love triangle, the hometown crush and underdog, and a Peeta, the fame-associated hottie. The Gale (Aspen) gets so mad at America for
giving him food
that he breaks up with her; America instructs the Peeta (Maxon) on how to contemplate the burden of having to provide for a wife
-"Girls like that? They'll take themselves out of the competition." Again, I cannot stress this enough to you guys - girls come in kinds. There are eight simple types, now available for men to order in one easy step!
- "You haven't spent a whole lot of time with groups of girls, have you? [...] they each have their ways of getting under other people's skin. [...] Lots of girls give me backhanded compliments, or little remarks, things like that." Ah yes, I nearly forgot that it is the vocation of every female ever to be totally mean to every other female just for the hell of it.
- This may be personal preference, but I just hate that trope of "omg what do u do with a crying female!!! So confusing!!! What do they want!!! Why are they crying!!! Ugh how do we decode them women!!!"
There's also just so many little dumb things. How's about another list?! A classic one!!
GENERAL STUPIDITY
- So the girls wear nametags at the beginning of the Selection. And when it's time for bed on the first night, THEY PUT THE METAL NAMETAG PIN ON HER NIGHTGOWN. WHY WOULD SHE NEED IT. WHY WOULD SHE SLEEP IN A NAMETAG. I AM SILENTLY SCREAMING INTO THE ABYSS. (But how goddamn convenient that she happens to coincidentally meet Maxon that night when she's supposed to be asleep.)
- While America's waiting an unknown amount of time in her room for Maxon to show up, she says she doesn't want to start a book only to stop, or play piano only to stop. So maybe we should just never do anything for fear of being interrupted.
- (I know that last one was particularly meaningless, but so much of this book rings unnatural and weird because of tiny stuff like that AND IT'S DRIVING ME BONKERS.)
- The quasi-history that brought us from current-day to the dystopian future this book takes place in just bugged me so much
All that being said...These books are so fast to read and I have weekend plans and my new job starts on Monday so I really can't just sit down and knock out just any 3 books.
So I'll probably be picking up the next book as soon as possible.
Hopefully it's better? (Did this come off as uncertain as it feels?)
Maybe The One will be good. I gave that one five stars a mere two years ago.
(But then again, I gave Isla and the Happily Ever After five stars in 2015 and look how
that
turned out.)
Bottom line: This was quick to read so it's not a
true
one star BUT IT LEANS SO PROBLEMATIC AND CRINGEY AH.
It's the worst parts of the Hunger Games + a medieval-esque adaptation of The Bachelor.
Sign into Goodreads to see if any of your friends have read The Selection.
Sign In »
Reading Progress
July 1, 2015 –
Started Reading
July 2, 2015 –
Finished Reading
July 28, 2017 –
Started Reading
July 28, 2017 –
Finished Reading
Showing 1-33 of 33
(33 new)
date
newest »
back to top