Panic (Panic, #1)
by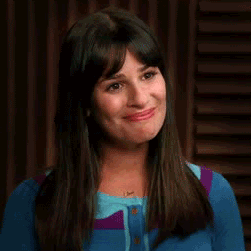 **This is not a dystopian.**
*2 stars*
This one was very disappointing, because I had high expectations and I feel like the synopsis misled me.
I picked this book thinking ''A competition? I love competitions! You're mine baby.'' The synopsis left me (almost) drooling. I wanted to read this newly published book by the acclaimed author
Lauren Oliver
badly. I was sure I was going to have a blast reading it.
I was kind of wrong.
It wasn't a bad book, but it wasn't very good either. I really have mixed feelings about it. Why I love competitions is because I enjoy feeling the excitement, getting to know the competitors and picking my own champion. But in Panic, we didn't really get to know the other competitors around the main characters except by their name (which, by the way, I couldn't help but forget.)
This is really a contemporary.
There is so much drama.
Heather has problems with her mom and is heart-broken. And is so whiny.
Dodge has revenge issues!
Nat is a manipulator.
And so it goes on and on.
Maybe if I started this book thinking I'll read a contemporary story with some real life matters and drama, I would've enjoyed it more. But I didn't because I wanted more ACTION!
The challenges were very uncommon and I thought some were well thought of. Except, there weren't many and one that I really wanted to witness (the one with spiders), was ''cancelled.'' Urgh.
The writing was actually pretty nice but, again, disappointing because it's not as good as the writing in
Delirium
. It reminded me a bit of
Michael Grant
's writing in the Gone series.
The characters weren't bad either but very common and there wasn't much developpement there, except a bit for Heather.
AND THAT ENDING, SERIOUSLY? I mean come on…
Do I recommend this book? Huuumm, if you have nothing else to read, then yes. But if you have the choice between
Panic
and another book like, for example,
To All the Boys I've Loved Before
(in the contemporary genre), pick the latter.
Happy reading! Or not...
___________________________________
(view spoiler)
[Disappointment!

**Review to come tomorrow, I promise, because my brother has the laptop (doing an essay he says, can't compete with that) and it is truly a nightmare to write reviews and add gifs/pictures with my tablet.** (hide spoiler)]
["br"]>["br"]>["br"]>["br"]>["br"]>["br"]>["br"]>["br"]>["br"]>["br"]>["br"]>["br"]>["br"]>["br"]>["br"]>["br"]>["br"]>["br"]>["br"]>["br"]>["br"]>["br"]>["br"]>["br"]>["br"]>["br"]>["br"]>["br"]>["br"]>["br"]>["br"]>["br"]>["br"]>["br"]>["br"]>["br"]>["br"]>["br"]>["br"]>["br"]>
Sign into Goodreads to see if any of your friends have read Panic.
Sign In »
Reading Progress
May 3, 2014 –
Started Reading
May 4, 2014 –
page 103
25.25%
"Ok, this is not what I expected at all. Plus, it's slow-paced. :("
May 4, 2014 –
Finished Reading
Showing 1-15 of 15
(15 new)
date
newest »
back to top