Kick (Jenkins Cycle, #1)
by
Dan is my hero!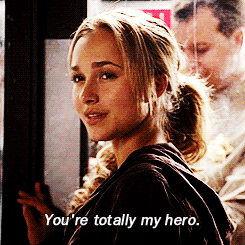 The first rides were great but THEN when he was in the sexy Nate (whistles)
From about a fourth into the book I was so hooked I stayed up late and sick to read it!
Great pacing, storyline, tensions, and humor mixed in this bag of crazy awesomeness! gah gah gah! I want number two nawooooo!
This book is good enough to make a mother wanna dance yo!
EASY five stars :D *****
Sign into Goodreads to see if any of your friends have read Kick.
Sign In »
date
newest »
back to top