The Decayed Ones (The Rise of Peter Troy #1)
by
So we all love The Walking Dead for one, simple and very obvious reason, right?
Oh, wait ... how'd that get in there. My bad. That's not it. *clears throat*
But whatever your reasons are for watching zombies, whether you're like normal people and like a good, disgusting flick, or you're like me and want to be prepared when the time comes and you have to kill your neighbor for trying to gnaw on your leg, the simple fact remains ... it's gonna happen.
Which is why I really liked Peter Troy.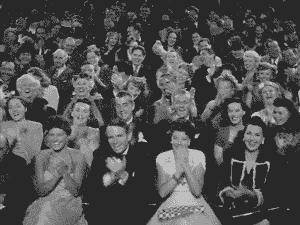 He's kinda gross, kind of single and kind of unemployed. He's the sort of guy you would automatically peg as a serial killer. Not because he would rather sit in his skivvies all day and watch zombie movies then, oh, I dunno, work, or do adult stuff with his girlfriend (okay, I may be exaggerating on the skivvies bit), but the rest is true. The dude is obsessed with zombies, which I guess, is kinda a plus on his side because about five pages into the book, he has to kill his ex.
Now I know many of us don't need for our ex's to turn into zombies for us to want to kill them, but it really worked out for Peter.
So the long and the short of this book is this...
Don't dump a guy the day before the end of the world, especially one that can possibly protect you from getting killed.
I thought it was a very good lessen all in all. Well done, Mr. DiBartolo. Well done.
But aside from that, what did I take away from this book? That I am anxiously awaiting the next installment.
Sign into Goodreads to see if any of your friends have read The Decayed Ones.
Sign In »
No comments have been added yet.