Move the Sun (Signal Bend, #1)
by

4 f@ck-me-rough stars. Review completed March 31, 2014
When an attractive yet mysterious woman rents a place in Signal Bend, Isaac Lunden, President of the Night Horde Motorcycle Club, casts an eye at the sexy woman when she turns up at a town's dive. They share a meal together, have some 'fun' in the form of a little brawl and continue to have some more fun between the sheets. From an economical point, Signal Bend is a very crisis-ridden town and Lilli moving here stirs up some interesting questions. Isaac is more than willing to combine the sexy pleasure with the serious matter.
"Are you asking me on a date? Won't the town gossips have a field day?"
"Baby, they started hearing wedding bells when they saw us at Marie's. I'm not known to feed my fucks. There's nothing we could do to stir them up more--unless I knock you up, which I have no intention of doin'.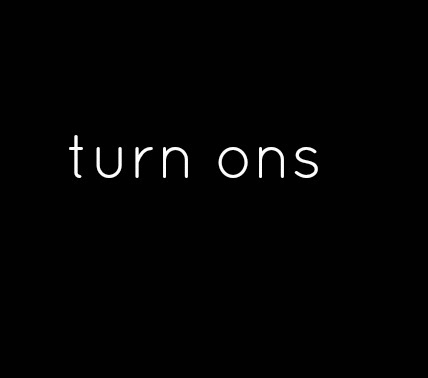 "I think we're getting to know each other in the important ways first." He lifted her hand to his mouth for a kiss. His lips still brushing the back of her hand, he said. "You amaze me, Lilli. I'm not afraid to say I'm gettin' caught up here."
This goes both ways, though. Isaac amazes Lilli too. He's a bearded badass biker hunk, incredibly tall, ripped, broad-shouldered with very long and thick hair with a penchant for
(view spoiler)
[artistry. As a matter of fact, Isaac is a very gifted craftsman (hide spoiler)]
and if I hadn't fallen for him already I would have when I knew that his hands are not only good to bring tough Lilli to screaming orgasms, but he also knows how to
(view spoiler)
[craft beautiful wooden furniture and decoration objects. (hide spoiler)]
To top everything off, Isaac is a very well-read man. Me likey. Very much so.
"I'm not gonna fuck you, baby. I'm gonna move you. Let me. Let me have you."

She spread her legs, and the cool eddied over her tender flesh. Closing her eyes, she let the water take her, her hair loose and swirling softly around her.
"Jesus fuck, you feel good," he breathed. She didn't say anything. She was too wrapped up in the amazing feel of this night, of him sliding inside her. Moaning, she tipped her head back, and he latched on, suckling at her throat, then kissing along her shoulder where the surface of the lake lapped at her.
Not so long ago I've had a chat with my friend Kels and she was talking about how much fun she's had by reading Susan Fanetti's Signal Bend series. After having experienced another train wreck together with my friend and buddy reader Glamdring, we were both in dire need of a good read. We decided to give this series a shot and I must say it was worth my time and money! Yowza. I'm back in a very good place and I'm positive that some good reads lay ahead of me in the foreseeable future.
I liked Lilli very much. She was right up my alley because she's the opposite of an idiotic and screeching biker babe. Lilli is used to give as good as she gets and then some. She's a very well-educated,
(view spoiler)
[(she has a Bachelor of Arts in Renaissance History and a Bachelor of Arts in Middle Eastern Studies) (hide spoiler)]
polylingual
(view spoiler)
[(Lilli speaks eight languages) (hide spoiler)]
and strong woman who has nothing much to lose anymore. She's quite experienced sexually but not so much in the matters of the heart and hasn't settled down yet. She sure as heck hadn't expected that to happen when she set foot in Signal Bend for the first time, though. But things never turn out the way you expect anyway. I must say that I was more than a little bit thrilled when I knew more about Lilli's background and realized what a badass chick this woman is. Lilli
(view spoiler)
[flew Blackhawk helicopters for the US Army. However, after a specific "incident" in Afghanistan, she was honorably discharged and shortly afterward she started to train and work for the NSA. Now she's doing highly classified contract work and a very personal assignment led her to Signal Bend. (hide spoiler)]
Move the Sun is a fast-paced and very engaging read that provides lots of sex (a bit too much for my tastes actually); it is funny in places and rather gritty and violent in others. A couple scenes made me wince, i.e. Isaac
(view spoiler)
[ramming scissors in the realtor's hand or removing someone's fingernails (hide spoiler)]
is honestly not my kind of fun but I've got to deal with it. Bikers are no angels, after all. Friendly heads up, the f@cks are definitely on the
rougher
side, but as long as both parties love to play it wild all is fine. Anyway, they are real good at what they're doing and might achieve to rev up your libido as well. Mission accomplished, right? In consequence, smut lovers will get their money's worth, but also those readers who enjoy a good story will most likely end up pleased.
Bottom line
Move the Sun combines the hot as fuck sex with a hot as fuck hunk of a hero and a sexy and
tough
as fuck heroine and a really well-developed storyline. Satisfaction guaranteed. Pun intended.
Go read it!
Recommended read.
http://baba.booklikes.com
****************
Buddy read with my lovely friend Glamdring! I enjoyed it--thank you!! <333 xxx ["br"]>["br"]>["br"]>["br"]>["br"]>["br"]>["br"]>["br"]>["br"]>["br"]>["br"]>["br"]>["br"]>["br"]>["br"]>["br"]>["br"]>["br"]>["br"]>["br"]>["br"]>["br"]>["br"]>["br"]>["br"]>["br"]>["br"]>["br"]>["br"]>["br"]>["br"]>["br"]>["br"]>["br"]>["br"]>["br"]>["br"]>["br"]>["br"]>["br"]>["br"]>["br"]>["br"]>["br"]>["br"]>["br"]>["br"]>["br"]>["br"]>
Sign into Goodreads to see if any of your friends have read Move the Sun.
Sign In »
Reading Progress
March 23, 2014 – Shelved as:
to-read
March 26, 2014 –
Started Reading
March 26, 2014 –
0.0%
"
\n Buddy read with my lovely friend Glam! We need a great read after our latest train wreck! *excited* :)))) xxx"
March 27, 2014 –
31.0%
"
\n Interesting. A well-read badass biker and a heroine with an intriguing background. I'm enjoying it so far!"
March 27, 2014 –
50.0%
"
\n "You astound me," he whispered, then kissed her. Holy f@ck! They are horny all the time! *fans self*\n Mmm…this is getting better by the minute. I'm definitely in a good place! *goofy grin on Baba's face*"
March 28, 2014 –
100.0%
"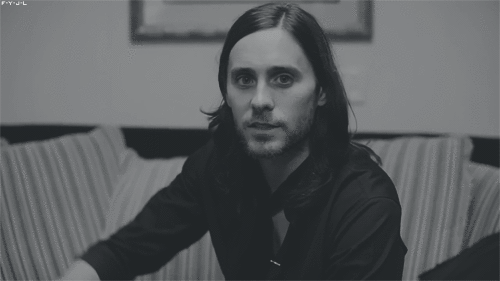 \n Hmm…who needs a strap-on when you can have real dick?? The real deal is so, so much hotter anyway! After my latest disaster, reading Move the Sun brought me back in a very good place! :))"
March 28, 2014 –
Finished Reading
Showing 1-50 of 84
(84 new)