Ecstasy Claimed (Guardians of the Realms, #2)
by
Mandie (Naughty Book Snitch)
's review
bookshelves:
adult-sexual-content
,
erotic-romance
,
mythology
,
paranormal
,
romance
,
shifter
,
virgin
,
favorite-author
,
i-own-kindle
,
fated-mates
,
fantasy
I'm not really sure where to start. I really enjoyed the story and sex in Ecstasy Unbound but I liked this one
a lot
more. I'm finally getting a better sense of the characters and the world building was a lot clearer. We are introduced to some more terminology and again a glossary would have been really helpful, but I managed. The kinky fuckery in this book is off the charts.
Whew!
This book will turn you on! I absolutely love the Paradeisos Island scene! That was a super charged hot MFFM action scene.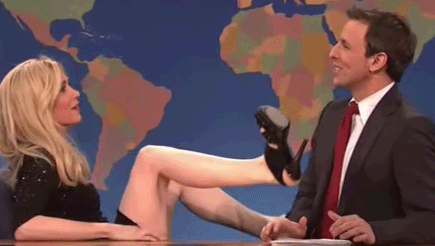 Gregoire... you lived up to my expatiations. You are one huge
*waggles eyebrows*
alpha, dirty talking male. After Uri and Alex's mating ceremony, Gregoire decides it time to claim his mate. He's been watching over her for the past 25 years waiting for her to reach majority. A girl can really develop a complex from waiting that long. Gregoire is super caveman when it comes to Alyssa. Dont touch or look like you want to touch and definitely don't smell her hair. Gregoire gets pissed off if the dog shows too much attention to his mate.
My Gregoire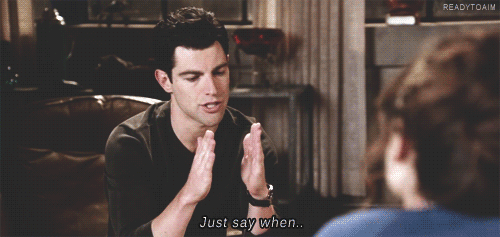 Alyssa is like a tiny Chihuahua. Shes tiny but packs a mighty punch. Alyssa is smart and strong but has some self-esteem issues. She isn't your average Immortal. She's been small her entire life, she's never been envied by any man and the mate she knows is out there, has never come to claim her. Alyssa has the typical human fairy tale dreams of her prince coming to sweep her off her feet, but that doesn't happen in the Immortal world. So Alyssa and her BFF Rain, decide to go on a vacation and the goal is for Alyssa to lose her virginity and gain some experience for when her mate does decide he wants to claim her.
My Alyssa
When Gregoire finally gets Alyssa... Its fireworks in the panties!
"Open your eyes. I want you to see who owns this pussy."
"This possessiveness you've unleashed and decide to toy with isn't tame. Keep that in mind when you poke the beast, like you were just doing. If you let anyone touch you, they die. You're mine."

"Take the shirt off; get on your hands and knees with your ass in the air. Im hungry for your sweet-smelling pussy."
"If we don't leave now, I'm going to toss the skirt over your ass and fuck you in front of that mirror."
Overall I freaking loved this book! I was super happy to get more Erik and Sam and see how they are dealing with their mating and how they get their HEA. I think it's funny but pretty anticlimactic what happens to Cyrill. There is a copious amount of sex in the book. Its fantastic sex, but really almost borderlined on too much. I know, I know... don't judge. But the sex is fantastic with a good story to back it up. I loved it.
I received a copy of this book from the author in exchange for an honest review.
Sign into Goodreads to see if any of your friends have read Ecstasy Claimed.
Sign In »
Reading Progress
March 11, 2014 – Shelved as:
to-read
March 22, 2014 –
Started Reading
March 22, 2014 –
20.0%
" "Not tonight, Calder. You know how we do this; you've had yours. Now, it's all about Alyssa, so get down there and lick that pussy. Kerr and I will hold her legs back while you work. I know you like space." \n
"
March 23, 2014 – Shelved as:
romance
March 23, 2014 – Shelved as:
shifter
March 23, 2014 – Shelved as:
virgin
March 23, 2014 –
Finished Reading
December 25, 2017 – Shelved as:
fantasy
No comments have been added yet.