Frankenstein
by

So.
I finished it.
Warning:
If you are a fan of classic literature
and/or
are utterly devoid of a sense of humor this review may not be for you.
Also:
Yes, I realize that I'm a moron with zero literary credibility. So, stop reading right now if the sound of an idiot whistling out of their asshole bothers you too terribly. Sure, you can comment below and tell me how stupid I am, but it probably won't make me a better person. Or will it...?
I've always wondered what the
real
Frankenstein story was like...and now I know.
Sadly, sometimes the fantasy is better than the reality.
And the
reality
is, this book is a big steaming pile of poo.
It's an old-timey horror story, right?
Not so much.
I mean, I wasn't expecting it to actually be scary, but I thought it might be slightly creepy. Unfortunately, the only
horror
in the story centered around me having to keep turning the pages.
Unless...
Beware mortal! You will DIE of boredom! Oooga-Booga-Booga!
Yep. Truly frightening.
It starts like this:
An upper-crust guy sails off to the Arctic to
make discoveries
, and to pass the time he writes to his sister. Supposedly, he's been sailing around on whaling ships for several years. And he's been proven an invaluable resource by other captains.
So I'm assuming he's a pretty crusty ol' sailor at this point.
Pay attention, because this is where Shelly proves that she knows nothing about men...
So this guy goes on and on in these letters to his sister about how he wishes on every star that he could find a BFF at sea. After a few (
too many
) letters, they pull a half-frozen Frankensicle out of the water.
Aaaaand here's what our salty sea dog has to say about the waterlogged mad scientist...
"Blah, blah, blah...his full-toned voice swells in my ears; his lustrous eyes dwell on me with all their melancholy sweetness...blah, blah, blah..."
Lustrous eyes?! No (
straight
) sailor ever, in the history of the world, EVER referred to another dude's eyes as
lustrous
.
Ever.
And I know what you're thinking.
Well, Anne, maybe this character was gay. Didn't think about that, didja?!
Actually, yes. Yes, I did.
The only problem with that theory is that
NONE
of the male characters in this book sounded remotely
male
.
Ladies, do you remember that time in your life (
probably around middle or high school
), when you thought that guys
actually
had the same sort of thought waves running through their heads that we do? You know, before you realized that the really
don't
care about...well, all of the things that we do? You thought that while they were laughing at the booger their idiot friend just flicked across the room, something
deeper
was stirring in their mind. It just had to be!
I'm not sure when it happens, but at some point, every woman finally realizes the (
fairly obvious
) truth.
Men aren't women.
That booger was the funniest thing ever, and
nothing
was stirring around in them other than maybe some gas.
And that's ok.
Fart-lighting and long distance loogie hawking contests aside, they can pretty darn cool.
But this author was too young to realize that.
My personal opinion is that Mary was probably fairly sheltered when it came to real men. She was a teenage girl apparently running around with a bunch of artsy-fartsy dudes. Much like today, I would imagine these junior emos were probably blowing poetic smoke up her young ass in the high hopes of getting into her pants.
Although it's possible I'm totally misreading the situation.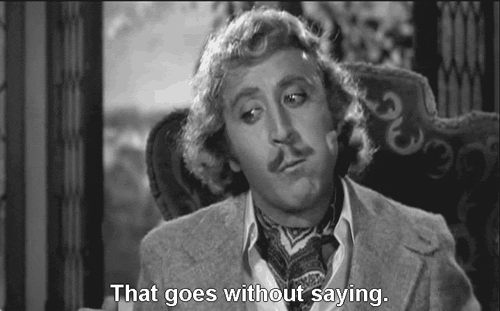 Anyway, Frank tells his story, and Sea Dog writes it all down for his sister.
In excruciating detail.
Rivers, flowers, rocks, mountain tops...agonizingly cataloged. And the weather? God forbid a breeze blows through the story without
at least
a paragraph devoted to the way it felt on his skin or affected his mood!
And speaking of Frankenstein's
mood
.
I don't think I've ever had the pleasure of reading about a character this spineless before. What a pussy! He didn't
talk
so much as he
whined
.
And the swooning!
He was like one of those freaking Fainting Goats!
I can't even count how many times he blacked out and fell over. Of course, then he would get feverish and need "a period of convalescence" to recover.
Again, every episode was recounted with incredible attention to detail.
I'm thrilled that I never had to miss a moment of his sweaty brow getting daubed with water!
Randomly Inserted Fun Fact:
The
monster
quoted Milton in Paradise Lost.
Shockingly, I only know this because it was in the appendix, and not because I have any real-life experience with reading that one.
Was this the most painfully unnecessary book I've read this year?
Yes.
Is there a deeper moral to this story?
Yes.
Some would say, that the monster is a product of a society that refuses to accept someone who is different. Or maybe that Victor Frankenstein was the real monster for not realizing that he had a duty to
parent
and care for his creation? Perhaps it is meant to point out our obsession with perfection, and our willingness to disregard people who don't meet the standards of beauty as non-human?
Some might say any of those things.
I
, however, learned a far different lesson from Frankenstein.
And it's this...
Trust no one.
Not even someone who (
just an example
) has been your
Best Friend
for
decades
!
Let's read a classic, Anne. It'll be fun, Anne. We can call each other with updates, Anne. It'll be just like a book club, Anne. Tee-hee!
Liar, liar! Pants on fire!
I read this whole God-awful book, and you quit after 10 pages!
I'm telling your mom!
Anyway.
Here's the quote that sums up my experience with
Frankenstein
:
"Blah, blah, blah...in all the misery I imagined and dreaded, I did not conceive the hundredth part of the anguish I was destined to endure."
Sign into Goodreads to see if any of your friends have read Frankenstein.
Sign In »
Reading Progress
March 11, 2014 –
Started Reading
March 23, 2014 –
page 89
37.24%
"This book is booooooring."
March 26, 2014 –
Finished Reading