Splintered (Splintered, #1)
by
I am in such post-book-shock right now. Good luck getting a sensible review out of me. Because all I'm can coherently garble is: VORPAL SWORD OFF WITH HER HEAD MOTH MORPHEUS MORPHEUS RED ROSES.
I did warn you.
This book is the most brilliant piece of magical genius. Ever.
I don't say things like that lightly. I don't. And I have so many problems with this book (it's unnatural, actually, just how many complaints I have), but it's getting 5-stars because FREAKISH MOTH WINGS it is brilliance. I haven't read a book with this much original imagination in forever.
Okay, enough gushing. Let's get down to the grit.
This is an Alice in Wonderland retelling.
Which I assume you'd figure out from the blurb and title and stuff. So! I love that. I do, I do. I have a serious passion for Alice in Wonderland (and Tim Burton's movie of it is my absolute favourite). But I honestly didn't like how, in the beginning of the book, we were "debunking Alice myths". Alice got so many things "wrong" when she was in Wonderland. We get a lot of it "set straight". That really bugged me. I LOVE Lewis Carroll's story. And since this is a tribute to him, I feel annoyed at the "Alice-was-wrong" references.
It also has a love-triangle.
And it is the best love-triangle I have ever read.
Woah! Yes, I did just say that! But for once I felt like the author actually created TWO guys you could route for! She develloped both of them. I totally have no idea who Alyssa will end up with eventually. I know who I'm routing for. 100 billion percent.
Starts with M ends with creepily morbid and awesome.
Since we're talking about the luuuurve side, let's have a brief chat about the characters, okay?
I love the characters.
(Chat done. Okay, joking. I'll expand.) Actually, I can't say "characters", because I want to exclude Jeb from that statement. AHEM. Carrying on! I really love Alyssa. She narrates in first person. She's really spunky and artistic. She has style and attitude and is funny. Great! A multi-dimensional, wonderful narrator! Love her!
Then we have the dudes: Jeb (her childhood friend) and Morpheus (a creepy moth-like creature). It's definitely not good boy vs. bad boy. It's bad boy vs worse boy. Gosh! They're both as bad as each other!
Jeb is controlling.
He's controlling to the point where: he has another girlfriend (Taelor, I hope she trips on a banana peel), but he's still controlling Alyssa's life like her big-brother/wannabe-boyfriend.
Morpheus is seductive and manipulative.
But the difference, I feel, is that everyone knows Morpheus is manipulating. Jeb hides his controlling under the umbrella of "I-want-what's-best for you". He drives me crazy! Even if Morpheus is almost a villain: I go for him. It's not even a hard decision. MORPHEUS.
Pity Alyssa doesn't have my clarity of choice here.
The Wonderland-interpretations were unique and AMAZING.
Seriously, the imagination behind this book is gob-smacking. Everything was brilliant and well though out. The plot twists left my jaw swinging. Honestly, I don't get surprised in books very much. This knocked. my. socks. off.
Writing?
For me, it was hard to swallow. The description is intense and detailed. If you miss a single bit, you'll get confused later on. I appreciate the intensity, but for me (just personally) I did struggle. It took me a lot longer to read. Also, the font? It's tiny. There's a note in the back saying the recreated the font Lewis Carroll used blah-blah...Please. Make it normal sized font, next time?
I have never needed a sequel as bad as I need Unhinged.
Unhinged is book #2 and I AM DESPERATE FOR IT. Two seconds after I finished reading Splintered (I took a moment to tweet my awe of Morpheus), I was googling it with serious considerations to buy. I'm broke. But if I had money, trust me, I would have bought this THAT FAST. I neeeed it.
I'm a sucker for all things Wonderland.
But that aside, this is one of the best things I've ever read.
Morpheus. It's morbid and poignant and utterly creepy.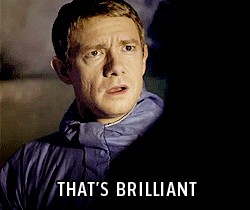 Sign into Goodreads to see if any of your friends have read Splintered.
Sign In »
Quotes C.G. Liked
"You crave chaos. You're happiest when the world is in an uproar. You thrive on madness. Even when your magic is at its best when it's the catalyst to confusion. You still can't admit this?"
―
Splintered
"Raising one hand, he tilts his hat to that sexy slant. "You want me. Admit it."
Even if he's partly right, I'll never tell him. "Why would I want you?"
He lifts three fingers to countdown. "Mysterious. Rebellious. Troubled. All those qualities women find irresistible."
"Such an optimist."
"My cup is never empty."
"Too bad your brain is." The words bite, but my smile softens with affection."
―
Splintered
"I clench my fingers. "She's right, huh? The morbid and revolting are such fascinating subjects."
―
Splintered
Reading Progress
January 15, 2014 – Shelved
January 15, 2014 – Shelved as:
to-read
February 7, 2014 –
Started Reading
February 9, 2014 – Shelved as:
5-star
February 9, 2014 –
Finished Reading
date
newest »
back to top