Just Like the Movies (If Only . . ., #7)
by
Unholy Unicorn
's review
bookshelves:
clean-as-a-whistle
,
covergasm
,
chick-lit
,
mediocri3-is-a-sin
,
half-troll-half-rag
,
hearts-and-flowers
,
my-one-and-only
,
sheer-morbid-curiosity
,
vanilla-eating-contest
,
why-not
,
young-adult
John Tucker Must Die meets any other half baked high school flick.Marijke Monti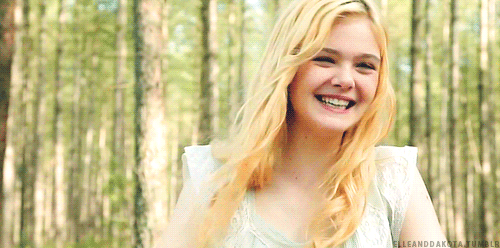 Marijke's life is perfect. She is the daughter of a former quarterback/Prom King and head cheerleader/Prom Queen. She is popular, beautiful, and athletic. She has a firm grip on life, especially when it comes to the State Track Championship. The only thing that isn't perfect in her life right now is her relationship with her boyfriend, Tommy Lawson. Tommy has a
guitar and a whole lot of complaining
band. Guess we all know who irks Marijke the most. Yup. Groupies. She trust him deeply, she truly does. It's the girls who lurk over him she doesn't trust. It doesn't hurt if Tommy shows a little effort to save their relationship though.
Lily Spencer
Lily is a very important person in their high school. She is the class secretary. She also juggles extracurricular activity and volunteer committee like a pro. Sadly, no one gives her enough credit.
Yeah. They gotta know her name first for them to do that. Which they absolutely don't. She doesn't belong to the popular crowd, you see. She also has this huge crush on uber mega hot biker and totally out of her league, Joe Lombardi. Talk about Brittany Snow and everyone's favorite Lonely Boy, Penn Badgely in John Tucker Must Die! You know, except for the fact that Joe is popular. Her mom is sort of like Brittany's mom as well. Have you watched it? Well if not, here you go, her mom is a type of woman who is in love with the idea of being in love and chases after it. Sounds confusing? Well, I hope not.
After an accidental meeting at the movie theater, they have decided to make their own happily ever after just in time for their senior prom. How? By copying techniques from their favorite movies of course!
OVERALL
I liked this book. The character development could have been better though. I think the time that Marijke and Lily spend with each other wasn't enough. I need more interactions. The two of them suddenly filling that best friend spot for each other seemed abrupt and forced. Tommy, I hate Tommy. Seriously!
(view spoiler)
[

At first I was all swoony but he's an asshole who took Marijke for granted. When Marijke dumped him, I cheered. I was hoping she and Lily would accompany each other to prom instead. Talk about girl power! They don't need a boy. They need a man, and since no one in this book is worthy, they should totally rock it out and be besties to prom. Hell, even Disney is doing it. Girl Power! But Joe redeemed himself a little and I was kinda okay with it. And Marijke, poor Marijke won't be caught dateless that is why it is clear that everyone should have a happily ever Prom Night, so Marijke and Tommy got back to each others arms and won prom King an Queen. Ugh. Talk about a disaster waiting to happen! I just hope against all hope that they won't turn out like her parents because yikes. Lily and Marijke, besties running the prom is also a happy ending you know, just sayin'.
(hide spoiler)]
Yeah. 3 stars because of the thing with Tommy and the spending time with each other more. This book is also missing the oomph actor. The magical feeling you feel after you watched a good rom-com where you would find yourself asking
Why don't I have a relationship like that?
or exactly like
Why can't life be like a movie?
Also because it didn't even bust the big guns yet. The big romantic sappy yet fluffy films. I really appreciate the boombox and Pitch Perfect's power couple but if you're going to make references about a romantic movies, don't forget to include the to-go romantic films of all time. I'm guessing the author and I have different list. ["br"]>["br"]>["br"]>["br"]>["br"]>["br"]>["br"]>["br"]>["br"]>["br"]>["br"]>["br"]>["br"]>["br"]>["br"]>["br"]>["br"]>["br"]>["br"]>["br"]>["br"]>["br"]>
Sign into Goodreads to see if any of your friends have read Just Like the Movies.
Sign In »
Reading Progress
January 3, 2014 – Shelved
January 3, 2014 – Shelved as:
to-read
January 8, 2015 – Shelved as:
why-not
January 9, 2015 –
Started Reading
January 9, 2015 –
Finished Reading
No comments have been added yet.