Lover Mine (Black Dagger Brotherhood, #8)
by
Shurrn
's review
bookshelves:
erotica
,
romance-paranormal
,
genre-scifi-and-fantasy
,
s-vampires
,
favorite-romantic-series
,
z-own-paperback
,
series-unfinished
,
c-bad-ass-bitches
,
c-favorite-males
,
genre-dark
,
i-spells-magic-curses
,
s-angels
My sweet John Matthew finally gets his own book - and the result was romance, heartbreak, action, suspense... and a dash destiny...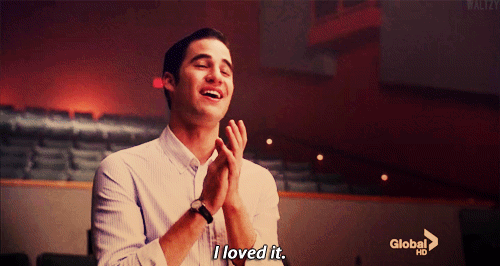 The essential truth of life, he was coming to realize, wasn't romantic and took only two words to label: Shit. Happens.
But the thing was, you kept going. You kept your friends and your family and your mate as safe as you were able. And you kept fighting even after you were knocked down.
I have a tendency to become overly-attached to fictional characters; John Matthew is definitely in that category. I've watched him grow - literally and figuratively - over the course of this series, and while I was incredibly excited for him to get his own book, I was also nervous as hell... What was going to happen to John Matthew?
All I could do was sit back, let
J.R. Ward
take me on a wild ride, and cross my fingers that everything would turn out OK for a character I've come to adore.
JOHN MATTHEW
"No, you've got it all wrong, John." Reading his emotions, she shook her head. "You're not half the male you could be because of what was done to you. You're twice what anyone else is because you survived."
My sweet (not so little any more) John... Readers of the BDB Series watched him grow up and struggle to overcome the tragic circumstances of his past... The lost, scrawny, scared orphan managed to secure a place in my heart and it's been amazing to watch his story progress.
All of the characters seem destined to hit rock-bottom right before they're given their own book. John was spiraling out of control in the wake of Tohr's return to the Brotherhood, and the epic failure of the pseudo-relationship with Xhex. Even before John's transition, he was helplessly enamored with the female head of security at ZeroSum... When Xhex was kidnapped by Lash at the end of
Lover Avenged
, John completely lost it.
XHEX
There was no way to comfort the lost boy he'd been back then.
But she had the grown male.
She had him right in her arms, and for a brief moment of whimsy, she imagined that she was never, ever going to let him go.
I was worried about pairing John up with the infamous
Sympath
badass female known as Xhex... John had been through so much tragedy in his life, and Xhex didn't seem to have nurturing bone in her body... Turns out, Xhex is a perfect match for John, and she proves her worth over the course of this book.
On a side note: We saw how lethal Xhex can be in
Lover Avenged
, but she really spread her wings in this book. The female is a fighter with skills that will make your jaw drop. She's simply incredible. In a series which has become hit-or-miss with its female characters, I was hugely impressed with Xhex!
"You don't go after what's mine. Now be a good boy and gut yourself."
The overall pacing of this book was AMAZING. J.R. Ward likes to weave multiple story-lines together, but never has that been as beautifully accomplished as in
Lover Mine
.
The side-stories and flashbacks coalesced in a way which was both seamless and satisfying.
John's connection to Darius was explored through the pages of the Brother's diary - and included insight into multiple characters of the series including Tohr and Wrath - as well as a few others which were a surprise right up until the reveal.
BLAYLOCK & QHUINN
I miss you. I miss you so fucking bad it hurts, but I don't know how to find you even though you're right in front of me.
I ache for these two... Their story has been progressing over the last several books in the series and I am eager to see them find their Happily Ever After together... Honestly, I'm so invested in Blay & Qhuinn, that I'm not particularly interested in reading
Lover Unleashed
(Payne's Story) - I just want to skip straight to
Lover At Last
... But I'm a good little girl, and I'll read everything in order... Even if the anticipation is killing me...
My Other Reviews in the Black Dagger Brotherhood Series:
1.
Dark Lover
-
My Review
2.
Lover Eternal
-
My Review
3.
Lover Awakened
-
My Review
4.
Lover Revealed
-
My Review
5.
Lover Unbound
-
My Review
6.
Lover Enshrined
-
My Review
6.5
Father Mine
-
My Review
7.
Lover Avenged
-
My Review
8.
Lover Mine
- You're Reading It
9.
Lover Unleashed
-
My Review
10.
Lover Reborn
-
My Review
11.
Lover At Last
-
My Review
12.
The King
-
My Review
13.
The Shadows
-
My Review
Sign into Goodreads to see if any of your friends have read Lover Mine.
Sign In »
Reading Progress
October 19, 2013 – Shelved
June 30, 2014 –
Started Reading
July 1, 2014 –
page 1
0.19%
"That moment when your favorite character in a series gets their own book:\n \n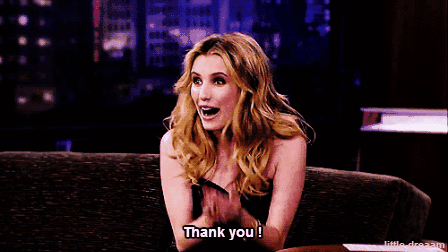 "
July 3, 2014 –
0.0%
"I was getting distracted by the constant mention of Brand Names, so while reading Lover Avenged, I wrote down all (over 150) the brands mentioned - I finally compiled all their logos into a post/rant - Enjoy! http://smutsonian.com/2014/07/03/j-r-... \n
"
July 6, 2014 –
Finished Reading
date
newest »
back to top