Firelight (Firelight, #1)
by
Initial Thoughts Upon Finishing
Honestly, this was fantastic and fun. Sometimes you just need a good ol' throwback to those insta-lovey, drama-hyped teenage fantasies to have a good laugh. I LOVE dragons and have been told many times to read this. I really want to keep reading to find out what happens next!
Firelight
This is a story about dragon shifters and it's set in America. Which means DRAAAMA. So we start off in a 'pride' which is a group of dragons (a very apt collective noun if you ask me . . . though a Fireball of dragons, or, a Shimmer of dragons, or, a Flap of Dragons could've been more fun) where our main character lives.
She's not super thrilled. The dragons, sorry, 'draki', have to live in hiding because humans hunt them for fun. So they're only allowed to fly at night and have to stick close to the pride for safety. It's all very
controlled
and no YA leading lady likes to be controlled.
She's also a special snowflake. There are many different types of dragons that can exist and no fire breathing dragons have been seen for GenERaTioNS and lo and behold, Jacinda (the MC) 'manifests' (which is basically puberty but for draki) into a firebreather. WHICH IS BAD NEWS. Why? Because all the pride wants to do is KEEP her and force her to breed.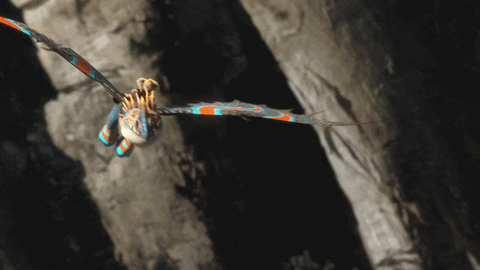 Wise mother knows this and says NERP. So they leave. *mic drop* there we have our plot. Buckle up kids for a wild YA ride of fiery romance and much defiance. Oh and cheerleading. Duh.
What I Enjoyed
I enjoyed this for all the superficial reasons. I can't deny that at my ripe old age of 23 and a half years that I struggle to get properly invested in these young-ish books. I love me some YA, but the true insta-romance YA I now find a bit grating.
Which makes me sad because I remember the flurry of excitement I had reading books like
Wings
(Aprilynne Pike) *sigh* when you can't help but get all flustered at the devoted boys willing to DIE for their ladies.
ANYWAY. Taking away all the extra thoughts and over-analysis that comes with being a bitter and lonely adult, I just loved this story for its popcorn-worthiness. I could sit there flicking through the pages in flash of flustered fixation NEEDING to know what would happen next.
The constant tension of Jacinda struggling to control her manifestations in front of the boy who gets her heartrate up - WHO ALSO HAPPENS TO BE A DRAKI HUNTER - was just swoon-worthy. I also loved that she didn't question seeking him out even though she knew he:
1. Killed her kind.
2. Broke into her house because he missed her.
3. Stalked her at nighttime.
I love how creepy YA boys are. It's wonderful.
Summary
If you love dragons as much as I do and need a light-hearted read full of unbelievably drama that you can cackle away at, then this is the book for you. If you're going to take this seriously and take umbrage over all the problems with it, then definitely sidestep it and fill your appetite with drier reads such as Lord of the Rings.
Happy reading!
Sign into Goodreads to see if any of your friends have read Firelight.
Sign In »
Reading Progress
October 15, 2013 – Shelved
October 15, 2013 – Shelved as:
to-read
December 30, 2019 –
Started Reading
December 30, 2019 – Shelved as:
to-read
January 1, 2020 –
page 60
18.58%
January 1, 2020 –
page 125
38.7%
January 2, 2020 –
page 270
83.59%
"Sometimes you gotta love YA, the guy just broke into her house whilst she was sleeping to make her breakfast. NOPE."
January 2, 2020 – Shelved as:
fantasy
January 2, 2020 –
Finished Reading
No comments have been added yet.