The Fault in Our Stars
by
Let me start with how I feel
My heart hurts. It bleeds, it cries. This book made me feel. How to articulate and not post a bunch of nonsensical babble.
Did I enjoy reading this book?
No.
Did this book make an everlasting impression on me, in a good way?
Yes.
Would I read it again?
Well, yes. I'm a masochist.
Who should read this book?
Everyone.
What did this book teach me?
That life isn't fair, but that doesn't mean you shouldn't live it to the best of you ability. And a whole lot more, but I think you get my meaning.
Refer to the above quote
Augustus, I love you.
Yes, they are teenagers and yes this is fiction. But dear God, if I could find just a third of their kind of love, well, I think I'd be made for life.
What's this book about, you ask?
It's about
The Fault In Our Stars
Okay.
You should like read it, it will change your life!
There's this really hot guy, with a really big heart.
Metaphorically
speaking off course.
And then there's this really sick girl, Hazel Grace. She lives by a book called,
An Imperial Affliction by Peter Van Houten.
By the way I think she is one of the best heroines ever written.
This quote is the most eloquently descriptive I have ever come across. It made me cry.
I'm crying right now.
Okay?
Sign into Goodreads to see if any of your friends have read The Fault in Our Stars.
Sign In »
Reading Progress
September 26, 2013 – Shelved
September 26, 2013 – Shelved as:
to-read
September 30, 2013 –
Started Reading
September 30, 2013 –
7.0%
"
\n Let the obsessive highlighting begin! I can tell this is going to be an amazing journey!"
September 30, 2013 –
38.0%
"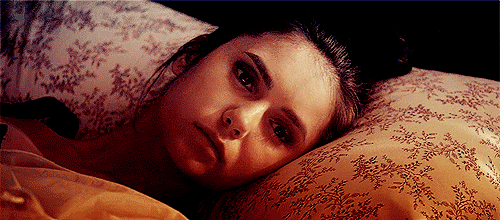 \n I hate Cancer Team Meetings too Hazel :("
September 30, 2013 –
47.0%
""Observation: It would be awesome to fly in a superfast airplane that could chase the sunrise around the world for a while."\n
"
September 30, 2013 –
84.0%
"
\n I can't say I've been very strong, but I can't stop crying! It hurts so bloody much, I can't bear it!"
September 30, 2013 –
Finished Reading
Showing 1-50 of 109
(109 new)