The Angel (The Original Sinners, #2)
by
This book was just...I mean the first one was...
But this one was..
And there were moments where all I could do was...
Two moments in particular!!!
I didn't enjoy the internal story as much this time. Suzanne was
the
WORST!!! I wanted to just smack her while she was conducting her witch hunt...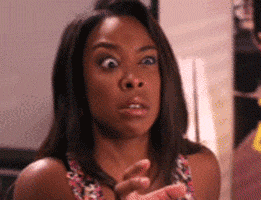 After I got through my shock & awe I could appreciate and LOVE Michael and Griffin. Nora was her brazen, sassy self... loved it!!! Wes shocked me with his little secretive self! Kingsley was comical and sexy.
But hands down...
HANDS ALL THE WAY MOTHER FUCKING DOWN
Soren stole the show for me! I would give my left pinky toe to have someone who loves me so much that they can let me go multiple times because they are confident that I am theirs forever!
Sign into Goodreads to see if any of your friends have read The Angel.
Sign In »
Quotes DKristin Liked
"Michael, Eleanor is without a doubt the most beautiful woman who has ever or will ever live. If you could take a nighttime thunderstorm and turn it into a woman, you would have a very good idea what she looks like. And a fairly good idea how she behaves as well."
―
The Angel
"Can I call you Mick? Michael's too formal. I'm not formal. You're lucky I've even got pants on today."
―
The Angel
"...Jamison appeared in the doorway with a cooler.
"Thank you, Alfred," Griffin said, taking the supplies. "There's a thousand dollars in the cookie jar. Go buy yourself something pretty."
"I will purchase a firearm and shoot you with it," Griffin's butler said, bowing elegantly. "Master Griffin."
He left the room..."
―
The Angel
Reading Progress
September 24, 2013 – Shelved
September 24, 2013 – Shelved as:
to-read
September 27, 2013 –
Started Reading
September 28, 2013 –
20.0%
"Griffin sounds delicious!!!!!!!!!!!!!!!!"
September 28, 2013 –
37.0%
"This Suzanne chick is kind of weird for a reporter... Wouldn't most reporters also consider the validity of their source??? How do you know that this anonymous tipper isn't a nutter, jealous, looking for revenge, etc.???"
September 28, 2013 –
47.0%
"Aw poor Jamison/Alfred!!! LMAO!!! He's a riot though!"
September 29, 2013 –
64.0%
"UGH! Suzanne... \n \n \n
"
September 29, 2013 –
73.0%
"THANK YOU!!! I know it's gonna be worse because of the scars but everyone acts like getting your wrist tatted is a breeze! That ish HURTS!!!!!"
September 29, 2013 –
76.0%
"
"
September 29, 2013 –
Finished Reading
October 3, 2013 – Shelved as:
big-o-s
Showing 1-14 of 14
(14 new)
date
newest »
back to top