The Unbecoming of Mara Dyer (Mara Dyer, #1)
by
I've had this book on my TBR before, but then I removed it because it looked too fluffy you know... But it was still on my ereader so I thought, "Why no give it a go?"

I'm so glad I did, because I could have missed out on one of the best stories I have ever read!
Mara Dyer has just survived a horrible accident, her friends weren't so lucky.To help cope with the stress, her parents move the entire family to a new town. New beginnings. But the past has a way of following you wherever you go. Mara realises this when her reality start to fracture and she starts to question her own sanity. The lines between reality and fantasy begin to blur.
Until she meets, Noah Shaw. The school heartthrob and heart breaker.
I'd like to mention that I loved, loved, loved Noah!
I find it very difficult to stick this book under one genre. It's pnr, ya, fantasy, romance and just plain brilliant! I was never bored, I didn't hate the heroine. There was no whining, no unnecessary angst and the story was engaging. I loved the writing!
I'll keep this short, I can't write a review on this book without giving away the plot. I went in blind, you should too!
Why are you reading this review?
Stop!
Sign into Goodreads to see if any of your friends have read The Unbecoming of Mara Dyer.
Sign In »
Quotes Christine Wallflower & Dark Romance Junkie Liked
Reading Progress
August 31, 2013 – Shelved
August 31, 2013 – Shelved as:
to-read
September 13, 2013 –
Started Reading
September 13, 2013 –
16.0%
"As I walked back down the hallway to my bedroom, I shot a look at my grandmother's portrait. Her eyes stared back, following me. I was being watched. Everywhere.\n
"
September 13, 2013 –
40.0%
"
\n I love Noah so hard!!!"
September 13, 2013 –
61.0%
"
\n Morales, this one's for you!"
September 14, 2013 –
76.0%
"

[image error]

\n MIND. BLOWN."
September 15, 2013 –
88.0%
"Everything makes sense now...\n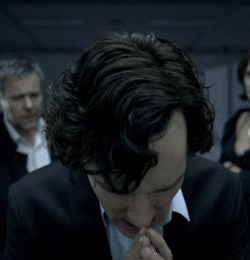 "
September 15, 2013 –
Finished Reading
Showing 1-50 of 97
(97 new)