Legend (Legend, #1)
by
Laura
's review
bookshelves:
ya
,
dystopian
,
until-the-end-of-the-world
,
books-i-own
,
book-boyfriends
,
amazing-heroines
,
girl-crush
,
romance
,
so-happy-i-read-this
Read 2 times. Last read June 28, 2013 to June 29, 2013.
"If you want to rebel, rebel from inside the system. That's much more powerful than rebelling outside the system."
Blurb:
What was once the western United States is now home to the Republic, a nation perpetually at war with its neighbors. Born into an elite family in one of the Republic's wealthiest districts, fifteen-year-old June is a prodigy being groomed for success in the Republic's highest military circles. Born into the slums, fifteen-year-old Day is the country's most wanted criminal. But his motives may not be as malicious as they seem.
From very different worlds, June and Day have no reason to cross paths—until the day June's brother, Metias, is murdered and Day becomes the prime suspect. Caught in the ultimate game of cat and mouse, Day is in a race for his family's survival, while June seeks to avenge Metias's death. But in a shocking turn of events, the two uncover the truth of what has really brought them together, and the sinister lengths their country will go to keep its secrets.
I'll start with why I didn't rate this book 5 stars when it's clear I loved it so much and I have so many feels invested on the story and its characters.
Y'all know I love Marie Lu and I love how much she's improved since these books came out till her more recent work.
Let's do this!
The thing about dystopian novels is that they often offer details on how they world ended up they it did and how the new system was applied in first place. I can't say that happen with
all
the dystopian novels but it has certainly happened with
all
the books I've read. And this one isn't the exception.
Marie Lu threw at us these new terms and ways to do things with little explanation. Since I know the drill with these things, I can overlook them and hope the next book has more backstory if the book's good enough. Sometimes it's not, sometimes it is. The latter is very applicable to this story.
I think that is the reason why I didn't rate it 5 stars. Well, that and the fact that I'm in a whole different point on my life and I don't find
that
appealing to read about 15 years-old doing all the things our MCs did here. Maybe I'd be okay with it if I had a solid foundation of what brought the world down in the first instance and forced everyone to live like this, because one thing I can say about the characters of this book is that they're very capable and mature, so yeah, maybe it's just one thing after all.
Now, what I loved about the book?
The rest of it.
Even though parts of the plot did not surprise me at all,
you can see the same pattern in almost all the dystopian novels,
our MCs were absolutely likeable and relatable. They were levelheaded, caring, decent and human. They have flaws, they're not perfect nor do they pretend it to be.
That's
what makes them good.
But not only June and Day are like that.
You will find some other characters that catch your attention such as Tess, Metias, Thomas and Commander Jameson.
You may like them or not, the thing is, nothing is said to this point.
Come one, it's only book one.
So, who is the real enemy here? The Colonies? The Patriots? The Republic?
More importantly, who are the good guys?
Is a soldier the bad guy if he's just following orders?
I like this book a lot and even though I'm not really a fan of the military factor in books
or music and movies
I did enjoy reading about it here. It leads you to ask yourself some questions and that's why I need a prequel of this.
I know there's a novella called Life before Legend but I need a book where I can read how shit hit the fan and brought hell to earth.
So, overall it's a really quick dystopian reading with some of the best characters you'll ever find in YA.
Now, let's talk about these amazing characters, shall we?
June Iparis is probably one of my favorite girls. I have such a crush on her.
I love how clinical she is without being emotionless. She's sharp, intelligent, charismatic, caring, and sweet but she's also fragile and emotional, sometimes she's indecisive but she always tries to do the right thing at any cost. That's a girl who can bring down anything and anyone.
" You should have taken me with you," I whisper to him. Then I lean my head against his and begin to cry. In my mind, I make a silent promise to my brother's killer.
I will hunt you down. I will scour the streets of Los Angeles for you. Search every street in the Republic if I have to. I will trick you and deceive you, lie, cheat and steal to find you, tempt you out of your hiding place, and chase you until you have nowhere else to run. I make you this promise: your life is mine."
I think the thing I love the most about her is how clear she is about what's right and wrong and that there are better ways to achieve things. Also, I love that she's capable of doing so much damage, to manipulate so well, to lie and hide things so damn well but she chooses not to do it. She doesn't take advantage of her position at all. So, when she does those things, because I'm pretty sure she will at some point, I know she'll do it for the right reasons.
Day is a whole different thing and the same thing. He's a person who believes in what's right and wrong but he's also seen way too much. He fights for his people without having people to fight for. I mean, you could say he's like Robin Hood but he's not going around giving people the goods he steals. He looks after his family, he seeks for some sort of revenge for what they did to him when he was little and also a way to make them pay for all the wrong they do by destroying military property and stuff like that.
He's also caring and such a sweetheart, stubborn, intelligent and a really good person.
I think June and Day are so similar, that's why they understand each other so much but also that's the reason why they clash, too.
"Each day means a new twenty-four hours. Each day means everything's possible again. You live in the moment, you die in the moment, you take it all one day at a time."
As a couple, Marie Lu didn't make them work so much
in this book
, at least for me. Although they sort of bounded, I've never been a fan of tragedy bounds. You know, those like
"I lost my family. You did it, too. So, wanna give/receive support and fall madly in love?"
I may sound harsh but that's the true for me. I believe in friendship out of that, of course and yeah, love, too but not all the time.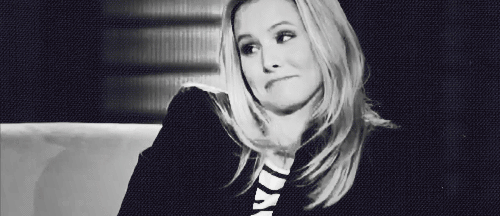 Anyhow, I liked also how the book ended. I knew what was coming but still it was really good and I think this is a really pretty book. I love how it's printed. For Day's POV the font is different and gold and for June it's sharp and black. I think they match their personalities and it adds something extra to the book.
(view spoiler)
[Now, I'M SO FUCKING EXCITED TO RE-READ PRODIGY AND THAT BOOK CAN ONLY BE DESCRIBED WITH ONE WORD: PAIN. (hide spoiler)]
["br"]>["br"]>["br"]>["br"]>["br"]>["br"]>["br"]>["br"]>["br"]>["br"]>["br"]>["br"]>["br"]>["br"]>["br"]>["br"]>["br"]>["br"]>["br"]>["br"]>["br"]>["br"]>["br"]>["br"]>["br"]>["br"]>["br"]>["br"]>["br"]>["br"]>["br"]>["br"]>["br"]>["br"]>["br"]>["br"]>["br"]>["br"]>["br"]>["br"]>["br"]>["br"]>["br"]>["br"]>["br"]>["br"]>["br"]>["br"]>["br"]>["br"]>["br"]>["br"]>["br"]>["br"]>["br"]>["br"]>["br"]>["br"]>["br"]>["br"]>["br"]>["br"]>["br"]>["br"]>["br"]>["br"]>["br"]>["br"]>["br"]>["br"]>["br"]>["br"]>["br"]>["br"]>["br"]>
Sign into Goodreads to see if any of your friends have read Legend.
Sign In »
Reading Progress
June 25, 2013 – Shelved as:
to-read
June 28, 2013 –
Started Reading
June 28, 2013 –
page 1
0.33%
"Bien, le he estado poniendo esperas a éste libro, y la sinopsis me gustó demasiado, tiene muy buenas reseñas y, por lo poco que he leído, está muy bien construido. Veamos como me va -jumps up and down-."
June 29, 2013 –
Finished Reading
November 6, 2014 – Shelved as:
ya
July 12, 2015 – Shelved as:
romance
July 12, 2015 –
28.0%
"I promised myself I'd re-read this trilogy and the time has finally come.\n
"
July 13, 2015 –
70.0%
"I'm already in this part, guys.\n What part? Well...\n
"
date
newest »
back to top