Beautiful Oblivion (The Maddox Brothers, #1)
by
OMG ALL OF THOSE GIFS ARE ACCURATE TO BOTH MY FREAK OUT BEFORE THE BOOK TITLE WAS EVEN ANNOUNCED TO AFTER FINISHING THE BOOK. TOTALLY WORTH IT! JAMIE MCGUIRE IS AMAZING. I LOVE YOUR CREATIVE MIND. HOLY SHIT. STILL DYING INSIDE. I NEED THE NEXT BOOK NOWWWWWW.
PRETTY SURE MY HEART JUST STOPPED


I'M SO FUCKING EXCITED!!!

I MEAN
AHHHHHHH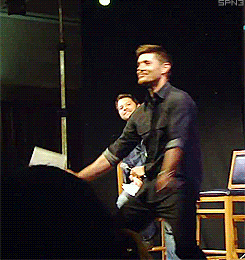 Sign into Goodreads to see if any of your friends have read Beautiful Oblivion.
Sign In »
Reading Progress
July 1, 2014 –
Started Reading
July 1, 2014 –
Finished Reading
date
newest »
back to top