Losing It (Losing It, #1)
by
I WANTED TO LIKE IT!
Do I get points for that? ;)
Here's the thing.
It was waaaahaaaay to predictable. Holy Moses, man!
And I get that the cute and sweet books, for the most part, ARE predictable. But uhh… I knew what was goin' to go down from the get go! I mean, it's about a twenty-two year old virgin who
really
wants to lose her V-Card, so what does she do?
She just goes to a bar with her friend to find some random guy to lose it with.
Nice.
Lo and behold, the random guy she DOES find turns out to be not just random guy… but
wait for it
... her new professor!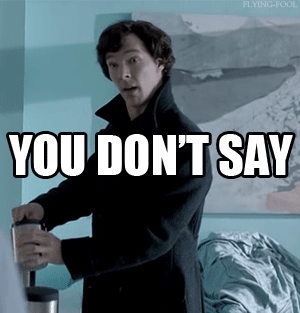 Shocking, I know.
And then cue the very PG-rated sexual angst, the back and forth bullshit, the constant changing their minds, blah blah blah.
Next time it's bring-your-child-to-work day, Miss Carmack…

Try not to let said child write your entire novel, hmmm?
Sign into Goodreads to see if any of your friends have read Losing It.
Sign In »
Showing 1-50 of 108
(108 new)