Killing Sarai (In the Company of Killers, #1)
by

I LOVE THIS NEW COVER!!!! OH.MY.GOD!!! It's time to order my paperback :D6 Stars, no 15 Million STARS!!!!
Full review with guest post J.A. Redmerski - >
Jacqueline's Reads
The very first thing I need to say is that I absolutely, with my heart and every fiber in my body LOVED LOVED … did I say LOVE? YES! LOVED Killing Sarai
Yup,
Killing Sarai
is up there with
Hopeless
,
Beautiful Disaster
,
Real
and
Tangled
. I don't have that many spots on my top favorites, but
Killing Sarai
deserves that spot. Honestly, I loved
The Edge of Never
and yes I had expectations from J.A. Redmerski, but my expectations were met by tenfold!
[Cliff-notes version of my review]
I'm going to do a lot gushing, so, if you want something short and sweet, here it is…
Here is my version of Victor
Here is my version of Sarai
And there is my short version of review. I went into
Killing Sarai
without knowing anything and if you are like me, just do it BUT if you need a review, then proceed.
[Summary]
Sarai was taken to Mexico when she was 14 years old. Her mom left her with a drug lord, Javier. Sarai is Javier's favorite. Sarai is now 23 and over hears an American, Victor, the first time in 9 years she lands a perfect opporunity. She takes quick action and sneaks out of her compound also known as her prison and hides in the American's car. Victor is a hitman, he's highly professional and doesn't let his emotions comprise his situation ever. Javier hired Victor to take out a hit, but on his way to his target, he soon finds his stowaway and doesn't know what to do with her.
[Review] …while peering into my eyes, though beyond them. I wonder what he's looking for in their depths. Whatever it is, I hope he never finds it so that we can stay like this forever.
I absolutely loved Sarai and Victor. She was the perfect Heroine and Victor was the perfect Hero, also known as the future father of my child and a book boyfriend. You.feel.for.Sarai. Her innocence was taken from her and all she has ever known was to do what she had to do to survive yet she's human and has inner conflicts. I understood Sarai completely. I felt like I was her, I felt like I was asking the same questions and I just wanted to help her!
There is a stark difference between fear and uncertainty, Sarai. You fear nothing but are uncertain of everything.
Then, there's cold, calculating Victor who is just 100% lickable and edible. I don't know how to describe him. There's just something so sexy about a calm, confident, yet deadly man.
I am attracted to him. I do have a strange, unfamiliar feelings for him. And I hate it!
Let me just say, this read isn't steamy, but oh you could cut the sexual tension with a knife and I love it! In the beginning Sarai is just trying to find her way back to America and Victor is well to me a huge blank. We don't really understand what goes on until later and it's just a perfect dance of giving me what I need instead of what I want. I like this and I love the tension.
I feel like a toy and Victor knows every button on me which to push, to touch, in order to make me do whatever he wants, feel whatever he wants me to feel. And I don't mind.
My emotions throughout the read…

At 1% I'm like oh damn… from page 1 I was hooked

At 12% I felt like I was going to read something epic

At 32% my mind is blown away

At 74% I am just glued to my tablet and I don't want the read to end

At 82% I have no f@cking clue to what's going on, but I love it

At 100%.... I just had a book orgasm
What made me love Killing Sarai so much was the natural progression of Sarai and Victor's from beginning to end . I can't tell you enough how I love character build-up and relationships forming from trust, understanding and sometimes self-sacrifice, instead of just pure lust. You will not know what happens from start to finish and it was perfect.
I don't really want to recap the plot too much. I feel you should go into this read with little in mind. Just know while reading it, there will be a lot of tension, dramatic situations, shooting, chasing, dying and just mind f&cks throughout the way.
Oh and there is a cliff-hanger, kind of. I mean the ending opens to book 2, Reviving Izabel, but I was okay with it. It's an open cliff-hanger, but you are left very satisfied. I know, I hate cliffys too, but this one isn't bad. I promise!
I am grateful… for everything you've done for me. I guess in the end none of it will really matter, not saving my life or sparing it. But I'll always be grateful to you.
Oh and when Victor said …
(view spoiler)
[But you did something else that no one else ever could…You made me feel real emotions. You unlocked me.

And I watch her unlike I've ever watched her before. She owns me in this moment (hide spoiler)]
I think I just fainted and died right there!
RATING
6++++++ Stars!
Full review with guest post J.A. Redmerski - >
Jacqueline's Reads
AMAZON
["br"]>["br"]>["br"]>["br"]>["br"]>["br"]>["br"]>["br"]>["br"]>["br"]>["br"]>["br"]>["br"]>["br"]>["br"]>["br"]>["br"]>["br"]>["br"]>["br"]>["br"]>["br"]>["br"]>["br"]>["br"]>["br"]>["br"]>["br"]>["br"]>["br"]>["br"]>["br"]>["br"]>["br"]>["br"]>["br"]>["br"]>["br"]>["br"]>["br"]>["br"]>["br"]>["br"]>["br"]>["br"]>["br"]>["br"]>["br"]>["br"]>["br"]>["br"]>["br"]>["br"]>["br"]>["br"]>["br"]>["br"]>["br"]>["br"]>["br"]>["br"]>["br"]>["br"]>["br"]>["br"]>["br"]>["br"]>["br"]>["br"]>["br"]>["br"]>["br"]>["br"]>["br"]>["br"]>["br"]>["br"]>["br"]>["br"]>["br"]>["br"]>["br"]>["br"]>["br"]>["br"]>["br"]>["br"]>["br"]>["br"]>["br"]>["br"]>["br"]>
Sign into Goodreads to see if any of your friends have read Killing Sarai.
Sign In »
Reading Progress
June 20, 2013 –
Started Reading
June 20, 2013 –
12.0%
"Have you ever started a book and tell yourself to slow down and savor every word b/c you have a feeling it's going to be epic? Um ... yeah I have that FEEL RIGHT NOW"
June 20, 2013 –
32.0%
"Oh my god. Oh my god. Oh my god!"
June 20, 2013 –
Finished Reading
June 21, 2013 –
58.0%
"I am attracted to him. I do have strange, unfamiliar feelings for him. And I hate it! I don't want this read to end and I'm over half done... NO!!"
June 21, 2013 –
74.0%
"..... uh... F&CK YEAH!!!"
June 21, 2013 –
82.0%
"My heart is beating so fast! I might throw up."
June 21, 2013 –
100.0%
"I'm speechless... I haven't read anything that GOOD, since Hopeless, since Real, since Tangled. An epic read... and my epic review to come tomorrow\n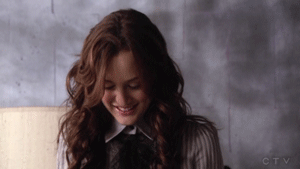 "
Showing 1-36 of 36
(36 new)
date
newest »
back to top