Fallen Too Far (Rosemary Beach, #1; Too Far, #1)
by
Cindy
's review
bookshelves:
annoying-ex
,
annoying-family
,
badass-bro
,
believe
,
best-heroin-ever
,
best-of-the-best
,
cheating
,
drama
,
y
,
witty-hero
,
witty-heroin
,
trusts-issue
,
tear-jerker
,
super-hot
,
solid-heroin
,
secret
,
new-adult
,
looking-for-e-book
,
hot
,
favorites
,
family
,
eroro
,
effort
,
ex-love
,
dream-hero
,
dark-past
F**CK !! DANG IT I WANT TO KILL SOMEONE....
Playlist : Baby Don't Cry - EXO, She's Gone- Steel Heart, Sweet Home Alabama, Goo Goo Dolls - Íris, Paramore - The Only Exception
"Blaire, I'm not a romantic guy. I don't kiss and cuddle. It's all about the sex for me. You deserve someone who kisses and cuddles. Not me. I just fuck, baby. You aren't meant for someone like me. I've never denied myself something I want. But you're too sweet. This time I have to tell myself no." Motherless, Jobless, Hopeless, Moneyless, Homeless
Nineteen years old Blaire need a place to stay. Her father is the only family she have left.
MEETBadass,Fucking handsome, Sexy as hell, gorgeous, delicious,and rich!.
Twenty-four year old Rush Finlay is the only child of the famous drummer for Slacker Demon.
STEP SISTER/BROTHER ROMANCE BEGINS ....
"I'm not designer. Get that through your head. I can't touch you. I want to so damn bad it hurts like a motherfucker but I can't. I won't mess you up. You're… you're perfect and untouched. And in the end you would never forgive me."
"What if I want you to touch me? Maybe I'm not so untouched. Maybe I'm already tainted."
"I've been with a lot of girls, Blaire. Trust me, I've never met one as fucking perfect as you. The innocence in your eyes screams at me. I want to peel every inch of your clothing off and bury myself inside you but I can't. You saw me tonight. I'm a screwed up sick bastard. I can't touch you."
"No sweet Blaire, you are definitely not a baby. I'm twenty-four and jaded. My life hasn't been normal and because of it I have some serious screwed up shit. I've told you there are things you don't know. Allowing myself to touch you would be wrong."
"I think you underestimate yourself. What I see in you is special."
"You don't see the real me. You don't know what all I've done."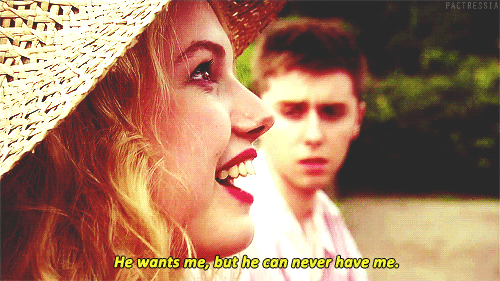 "You want to dance?"
"Yes, I do. But I need a shot of courage first and I need someone to ask me to dance."
"I thought I just asked," he replied.
"You think that's a good idea?"
"Probably not."
I needed to find someone else to focus on. Someone that wasn't Rush. Someone that was available. It was the only way I was going to keep from falling too far. Rush was dangerous to my heart. If we were going to be friends then I needed to find someone else to focus my attention on. And fast.
We're friends. I'll talk and I won't leave. Just please, stay in here with me.


"I don't like seeing you touch other women. And when other men grope my ass I hate it. I want it to be you touching me there. Wanting to touch me there. But you don't and I have to deal with it. Now, let me go!"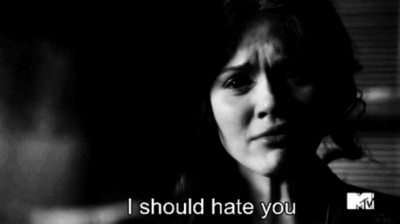 Sign into Goodreads to see if any of your friends have read Fallen Too Far.
Sign In »
No comments have been added yet.