Plastic Hearts (Hearts, #1)
by
4.5 Stars for this incredible story about life and what it means to follow your heart.

Plastic Hearts was a true joy to read.

Alex is a young college freshman who has spent her entire life doing exactly what is expected of her. Her parents are pretentious snobs and only care about how their daughter makes them look. Alex feelings don't matter and it broke my heart to see the internal struggles Alex had to deal with on a daily basis. I instantly saw some of myself in Alex. I understood the need to want to please everyone and to have an unhealthy habit of putting everyone else's feelings above your own. It was a pleasure to watch Alex steadily grow throughout the story and finally come into her own.

Eye contact had always been an issue for me; I was afraid someone would see through me and would realize that I wasn't who I pretended to be.

Dane was a wonderful character to read and I adored his every word. He showed Alex the life she could have outside of the one she was leading. A life full of love, passion and want; something she never knew or thought she could have before him.

"He was disrupting my quiet existence and I was fighting between annoyance and excitement."

De Jong did a wonderful job making the necessary transitions throughout the story. Nothing felt forced or rushed. I recommend this book as a must read. It's about fighting against the odds and relishing in what makes you happy. And of course, how love will always be the guiding force.

When you let your heart carry you through life, you're never alone."
Sign into Goodreads to see if any of your friends have read Plastic Hearts.
Sign In »
Reading Progress
May 13, 2013 –
Started Reading
May 13, 2013 –
3.0%
"It must suck to have pretentious snobs as parents."
May 13, 2013 –
11.0%
"I love the Clueless reference."
May 13, 2013 –
24.0%
"I understand Alex's struggle. It's difficult when you want to make your parents happy and when what they want and what you want are completely different it can really rip you apart. I hope Alex finds the strength to push through!"
May 13, 2013 –
31.0%
"I'm all giddy. \n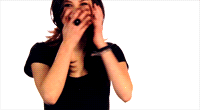 "
May 14, 2013 –
61.0%
"Boys and girls with glasses! Dane is adorable."
May 14, 2013 –
79.0%
"I want to punch the Riley's in their snobby faces. Alex needs to stand up, NOW!"
May 14, 2013 –
83.0%
"That did not just happen.\n
"
May 14, 2013 –
93.0%
"I would have cried horrible tears if Alex <spoiler>slept with Mason.<\spoiler>. That was too close for comfort.</spoiler>"
May 14, 2013 –
Finished Reading
date
newest »
back to top