Forever Too Far (Rosemary Beach, #3; Too Far, #3)
by
Buddy reading with Kristina June 10th 2013
Rush and Blaire's journey has come to an end...I'll miss them :/I gave 4 stars because of Rush!!This book wasn't so good as the first two but it was still cute..and has a lot of sex!
In this book Rush is torn between his love for Blaire and his responsibility to Nan...(Again -.- Can Nan disappeared???)
Nan fucked it all up!! -.-
I want her gone!I hate that she is the center of this whole going to LA thing for Rush and Blaire!!Nan is just a bitch!!!She needs to accept that Kiro doesn't want her and to move on.She also needs to stop getting in everybody's faces when they are trying to help her.She's too blind and selfish to realize that there are those who love her and want to help!!
Nan story's line ruined this book for me...
Anyway..
Rush...OH BABE!!!I don't think I'll ever be able to get over him!He was so cute and very protected about Blaire and the baby!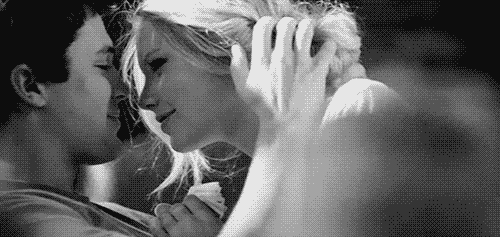 "When you first looked at me I forgot to breathe that moment marked my hardened heart I vowed never to leave And the touch of your skin healed something deep within that left me wanting more of you the less I got the more it grew"
"So I'm standing here oh girl you know After all we've been through we couldn't let it go and as long as I'm alive, in your eyes I'll stare holding you so close I'll solemnly swear that I have fallen too far, that I have fallen too far too far for you"
There are a lot of sex scenes in this book!Which was hot!!That alone earned an extra star for me ;)
I am happy to read that Rush and Blaire had their happy ending.This series definitely holds a special place in my heart!!
Rush Blaire
"When you find your reason for living, hold onto it. Never let it go. Even if it means burning other bridges along the way."
Sign into Goodreads to see if any of your friends have read Forever Too Far.
Sign In »
Reading Progress
June 9, 2013 –
Started Reading
June 10, 2013 –
7.0%
"Rush is so cute :))\n \n
"
June 10, 2013 –
21.0%
"
\n
"
June 10, 2013 –
34.0%
"
\n \n Nan -.-\n \n
like you -.-"
June 10, 2013 –
54.0%
""Sweet Blaire,if I don't get inside you real damn fast more than just your daddy is gonna know we're having sex.That little kitchen table is looking real nice about right now." I love Rush :))\n \n
"
June 11, 2013 –
100.0%
"Love it <3 <3 <3\n \n \n
"
June 11, 2013 –
Finished Reading
Showing 1-50 of 77
(77 new)