Unbreak Me (Splintered Hearts, #1)
by
4
"Operation New Me"
Kisses
The synopsis got me...the cover sold me...but this book was so much better than I anticipated. Confession time, I have a soft spot in my heart for sluts...I can't help it and my poor Maggie was no exception...I loved her big time. But that wasn't the only thing I love, everything from the characters to the beautiful writing to the twists and jaw dropping moments that kept slapping me in the face...this story held my interest from beginning to end.
Margaret Marie Thompson...Maggie...oh my dear sweet and sad Maggie. Hiding secrets...living up to everyone's low expectations but attempting to turn over a new leaf. She is so strong...too strong because she carries the weight of her decisions and her secrets with her every day. Thinking of it as a penance for her actions. It's sad...so sad, broke my heart. I hurt for her because no one should have to live thru all the pain she has had to by themselves. She's also very proud - she doesn't do anything anyone wants her or expects her to do...if she does anything it's because she chooses to. She's a beautiful, smart, talented girl and wouldn't you know it she has two boys just dying to love her.
'I hesitate for a minute. I was looking for some solitude down here, but I'm drawn to this man who looks as lost and lonely as I feel.'
Asher
'Sexier Than God'
Logan...and oh boy does he live up to that name. Former rock star of the band Infinite Gray (awesome band name btw) with a wicked past all his own. Drugs, booze, probation and a pain in the ass soon to be ex that enjoys clinging to something that hasn't been there in a while. Asher blew me away with his heart and his passion and his caring nature for Maggie. He is drawn to her and more than on a physical level. He wants her for more than sex which is new for Maggie, obviously - you don't get the town slut rap for being a nun! Asher is swoony and dreamy and a former rock god! Really!?! What's there not to love about him??
'Asher should be the poster child for the sexy bad boy. I bet he ever has a few tats under tha pressed dress shirt. He's a big guy, not just tall but large, solid, filling his black oxford in a way that makes it difficult to keep from starting.
Hell, staring is inevitable. Not drooling is difficult.'
William Bailey...poor Will. He got the shit end of the stick. First he gets stood up by Maggie - there a
looooong
story to go with that one - then his impending marriage to her sister - another
loooooonger
story and in the end...where does that leave poor Will? Stuck. He is so over the moon for Maggie - and she came back to New Hope! So that means something right? He has a chance...or he wants a chance. I don't think Will can see the world if Maggie is around - it's like everything else ceases to exist and it's so sad because he deserves that in return. And then some. Because damn it that boy is 100 different kinds of amazing.
'I am an addict and Maggie Thompson if my drug.'
This story is semi-love-triangle-ish. Yes...Maggie has feelings for both guys, different levels at different times but her connection with them is very different - both represent different things to her. Will is her past...but Asher is her future. My heart was torn because I did and do love both guys...a lot. I am all about past and shared history and Maggie and Will have
a lot
of that...but this might be the first time I was on the new guys side. I am 100% team Asher for Maggie. Asher and Maggie have a very strong connection that she tries to fight tooth and nail...plus you have all other sorts of side drama going on, Maggie and Asher do not have it easy!
'"You're good to me, and that scares me. I don't deserve you."
"You deserve better," he growls.'
So the book is told from all three of their POV's, which I wasn't expecting. It was clear and concise and I enjoyed it - there were times it was very necessary and pertinent to be in each different perspective. I can't lie…Asher was my fav…Will squeezed my heart…as did Maggie, but Maggie also made me laugh. Maggie is the kind of girl I could totally go to the bar with and have a good time. She
is
a good time, the problem is, that's what she is known for. I can't even put into words the kind of pain that girl pulled from me…the stigma that she dealt with day in and day out, the sacrifices she made for family and the way she held it all inside and kept her head up, gah…Maggie kinda rocks my face off, just sayin.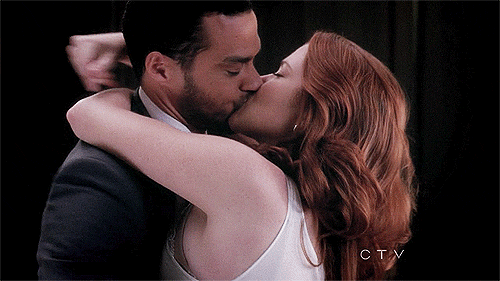 "You're so gorgeous."
"I like the look of you like that," she tells me with a grin. "On your knees like you're worshipping me." I lift my gaze to meet hers.
"You have no idea."
Eeep
! This is the beginning of a series! *
happy dance
* And up next…my dear, sweet Will gets a book,
Wish I May
. That makes me so happy.
Unbreak Me
was a heart squeezing story about the power love has to forgive your past and break down walls…to show you a brighter tomorrow. I truly enjoyed Maggie and Asher's story – can't wait to see what's in store for the rest of the New Hope series.
Sign into Goodreads to see if any of your friends have read Unbreak Me.
Sign In »
Reading Progress
April 23, 2013 – Shelved as:
to-read
October 13, 2013 –
Started Reading
October 15, 2013 –
85.0%
"<> 'My breath snags on the edge of my healing heart.' \n \n I cannot get over how beautiful that line is..."
October 15, 2013 –
85.0%
" 'My breath snags on the edge of my healing heart.' \n \n I cannot get over how beautiful that line is..."
October 15, 2013 –
Finished Reading
October 19, 2013 – Shelved as:
series
date
newest »
back to top