Captive Prince (Captive Prince, #1)
by
*2,5 stars*
It'll be forever remembered as
Cockblocking Prince.
This is a typical case of "don't judge the book by its Goodreads' tags."
Meh. Mah. Bah. Mhm.
Think about a way to convey boredom and perplexity through your language - whatever it is - and you'll have the perfect vocabulary to describe the beautiful incomplete:
Captive Prince.
The Premise
: Set in a fantastical past, an undetermined period of time that clearly resembles ancient Greece or Rome, there are two powerful Countries contending the supremacy on the known world: Akielos and Vere. Akielos' legitimate heir to the throne, Damianos is betrayed by his half-brother after their father's (and current king) death and sent to Vere, the arch-enemy kingdom, as a gift to its sole prince, Laurent. His role? To serve as a pleasure slave...
I know, right? You read "BDSM", "M/M", "Romance", "pleasure slave in a foreign and hostile Country" and you know you're going to love it.
You start envisioning every sort of plot developing, from the two of them falling in love at first sight, to having sex in a ultra-white stucco-textured walls decorated with frescoes (can we say affreschi?), columns on each side of the bed and a selection of fresh fruit and snacks to indulge in.
THAT was my idea of "M/M Erotica". But where was the Erotica part? Hell, there wasn't even a single kiss! Moreover, Damen claims to be heterosexual. He finds Laurent attractive only because he's blonde with blue eyes.
Don't get me wrong, I don't care if a book doesn't have sex or love scenes. But I expect it to entertain me in that way if it is presented to be something extremely erotic.
I personally consider Damen to be a great character: a warrior in his Country, not just a prince, he's proud and courageous, with a strong sense of justice and morality. He rebels against Vere's "barbaric" slave system, when he sees a child kept for sexual purposes. He never succumbs to his enemies' violence and insults. He can't reveal his true identity, or he'll be killed and that makes the plot always thrilling.
I don't even think Laurent, Vere's prince, is that bad. Kind of spoiled and with tyrannic tendencies, his "angelic" beauty is often presented as a contrast to his often insane behaviour. He's a lunatic and would probably deserve to be spanked once in a while, but there's clearly good in him, even if it is well hidden under layers of clothing. And for a prince with a pleasure slave, he's pretty modest.
So my ideas and fantasies starts to tumble one by one, and the worst is that the more I read, the more I think something big (no pun intended) is about to happen: they're in Laurent's rooms - he's probably going to ask Damen to undress him and kiss him. They bathe together - one of them is about to touch the other and say something nice. Nope, they keep hating each other and plotting against each other for almost the entire length of the book and it gets exhausting.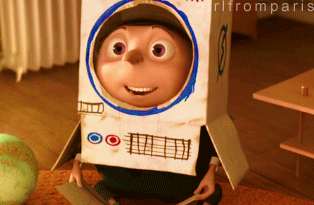 The palace conspiracies are interesting enough and keeps you glued to the book. It's definitely the reason why I didn't "DNF" it before.
The secondary characters are well crafted and REALLY multi-dimensional.
And the writing is remarkably good. The author did a great job at creating the perfect decadent, oppressive atmosphere of Vere and its royal court.
I just couldn't like it.
Yes, I feel like crying, because
Captive Prince
was my first book of 2014 and I wanted to like it, needed to. But what can I do about it? Freaking nothing.
Will I read the second one? Probably. I need to know how these two are going to get together because for now they might as well be brothers.
Buddy Read with
La-Lionne
.
Let the fun begin, Jurgita!
Sign into Goodreads to see if any of your friends have read Captive Prince.
Sign In »
Reading Progress
August 1, 2013 –
Started Reading
August 16, 2013 – Shelved as:
to-read
November 7, 2013 – Shelved as:
mm-yaoi
December 14, 2013 –
4.0%
"Sexy princes, evil brothers, conspiracies and betrayals, Greek names... LOVE IT."
December 14, 2013 –
10.0%
""He doesn't look much like a pet" said the taller of the two men.\n "You heard. He's a bed slave from Akielos," said the other.\n "You think the Prince f***s him? Sceptically.\n "More like the other way around".\n "Pretty sweet orders for a bed slave".\n \n
"
December 15, 2013 –
23.0%
December 16, 2013 –
30.0%
"Wow. Really nice of you, Laurent."
December 25, 2013 –
40.0%
"Well, it's getting interesting again."
December 26, 2013 –
41.0%
"This was really going to happen. Damen gripped the metalwork of the bower, his wrists cuffed to it above his head.\n He was going to be pleasured for a Veretian audience.\n \n
"
December 26, 2013 –
41.0%
"WHOAAAAA"
December 28, 2013 –
62.0%
January 1, 2014 –
70.0%
"The story became interesting a while ago, but now it's definitely engaging."
January 8, 2014 –
Finished Reading
Showing 1-37 of 37
(37 new)
date
newest »
back to top