Boarded by Love (Bellevue Bullies, #1)
by

Kath S
's review
bookshelves:
dnf-abandonados
,
are-you-kidding-me
,
assholes-everywhere
,
burning-after-reading
,
crappy-book
,
fuck-this-shit
,
frustrating
,
guilty-pleasure
,
i-just-want-to-kill-the-mc
,
insta-love
,
insta-lust
,
kinda-boring
,
male-pov
,
new-adult
,
slut-shaming-everywhere
,
so-annoying
,
so-disappointing
,
sexism-is-not-sexy
,
sports
,
this-was-like-torture
,
wtf
DNF (23%)Mis problemas:1.
La vida es demasiado corta para perder mi tiempo en un libro malo que además es largo.
Siempre he tenido ese problema con esta autora: sus libros son demasiado largos. Es una autora indie, así que sus libros carecen de mucha edición y recorte de páginas innecesarias. Si te gusta el libro pues puede que no tengas problema, pero si no te gusta, es un problema ENORME. En un libro normal yo habría llegado cerca al 50%, pero aquí sólo alcancé un 23%.
Ni siquiera iba a molestarme en seguirlo porque lo que llevaba leído no me había gustado.2. El protagonista.
Jude dice cosas como estas:
[...]I guess you could call me a ladies' man, and I wear the label proudly. I'm not one of those guys to be tied down. What is the point? There are too many girls wanting me, and I know the numbers will triple once I go pro.
POR QUÉ NO TE CALLAS?! ERES UN DESPERDICIO DE ESPACIO EN ESTE MUNDO.
She must be the friend with the crabs. She's taller than the redhead by a foot with blond hair, blue eyes, and big plump lips. She's really skinny with a shirt that stops under a pair of fantastic tits and a skirt that is probably against the school code. She looks easy
SLUT-SHAMING!!! Lo peor es que el duerme con esta clase de chica todo el tiempo pero ellas son las malas y las perras y las ilusas que creen en todas sus mentiras.
I haven't wanted someone as bad as I want Claire in a long time, and I can't wait to get in her pants, but a part of me wants to get to know her too. She interests me, and maybe she'll be the kind of girl to calm me down. Teach me a lesson about being with a woman. Make me a one-woman man.
Has hablado con ella una vez, imbécil. ¿De verdad? Si esto no es instalust-instalove no sé cómo más clasificarlo
I know Skylar; we have the same English class. She wanted to have sex with me, but I'm pretty sure that girl could kill me with her thighs. Since I like my girls a little squishy, Skylar is out of the question. She may be freaking gorgeous, but I want to have sex with a girl, not Zangief from Wreck-It Ralph.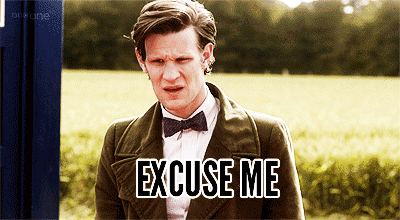 HDP.
Puedo seguir y seguir con las joyas que salen de la boca de este chico, pero creo que es mejor dejarlo así. No sobra decir que el chico que se acuesta con todas las chicas (guapas, obvio) de la universidad termina completamente loco de amor después de acostarse dos veces con nuestra protagonista. Porque obvio ella no es fácil ni una zorra por dejarse meter mano luego de dos días de haberlo conocido
*rolls eyes*
3.La protagonista.
Claire, Claire.
No me habías gustado en
Breakaway
pero tampoco te había odiado. Aquí no te odié, sencillamente sentí que eras una protagonista más del montón sin nada interesante.
Demasiado estúpida e insípida para vivir.
4.
So, estaba un poco aburrida con la lectura y decidí irme directamente al final. A lo mejor podía encontrar un incentivo. ENORME ERROR. Al final Jude sigue siendo un puto imbécil y Claire una estúpida sin remedio.
Así que
#ThanksButNotThanks
. Lo dejo porque no estoy de humor y tengo otro libro en la fila.
Sign into Goodreads to see if any of your friends have read Boarded by Love.
Sign In »
(showing 1-3 of 3)
(3 new)
date
newest »
back to top