Forever Too Far (Rosemary Beach, #3; Too Far, #3)
by
Actual rating: 1.5 very generous stars
Why did I do this to myself? I knew going in it would be a problem and I plowed right on ahead and did it anyway.
I should have run away screaming when my friend lent this to me. I should have listened to that little voice inside my head telling me...
Sadly, I did not.
To me this book was merely a money-making venture. Seriously, this series could have very easily been completed with an epilogue. It would have been nice actually if the author had done this, as many others do, and offered it to her fans for free. Except then Abbi Glines wouldn't have had the opportunity to hook you on her other books. Like those she's very obviously planned for Grant and Woods. See, here's the thing, a huge component of this novel is dedicated to other characters and setting up their own stories. Entire chapters are dedicated to completely irrelevant story arcs. Listen, if I find Grant or Woods so interesting I'll read their stories, I don't need or want you taking away from other characters to push your agenda.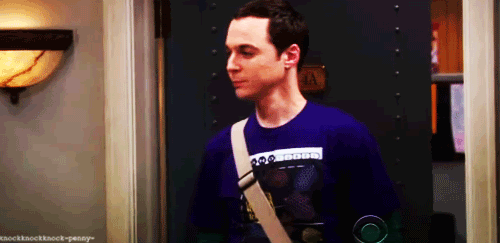 To make matters worse, and to further solidify my point, the author had the balls to throw an advertisement into the middle of a chapter. Really, I shit you not. Right there in the wedding scene, she actually interrupts it to direct the reader to buy Rush Finlay's song on iTunes. What?
There is little in the way of actual plot in this installment. It's really just an excuse to watch Rush and Blaire play house and engage in the simple pleasantries of pre-marital bliss. I guess if you're into that, then go for it, 'cause that's what you're gonna get. Yes, there's drama when Nan busts back on the scene but honestly, I hate her so much at this point I wanted to skip those scenes entirely so they added nothing of consequence. Her presence only made me want to beat myself over the head with something blunt and heavy.
Yeah, there's some other stuff that comes up, nothing earth-shattering or important, and nothing that truly added anything to the story as a whole. It was merely filler.
(view spoiler)
[Blaire reunites with her dad and finds out she has a long lost brother. Yippee. But we don't actually get to spend any time with this newly found brother so why on earth would we care that he was introduced in the first place. Dude wasn't even invited to the wedding, at least not that I know of. (hide spoiler)]
Back to Nan. Oh how I hate Nan. And, aside from hating her, I wanted to punch Rush in the face every time he ran after her. I mean, come on, really? Are we really rehashing that shoddy story arc again? Didn't we suffer enough Nan in the last book? I guess not. I'd thought perhaps Nan had learned a life lesson almost getting killed and all that, sadly that seemed to only amp up her bitch-o-meter. It honestly got to the point in this book where the whole Nan/Rush relationship felt awfully incestuous. And to make matters worse, the hooker is even nastier than before. And Rush is just as big an ass, chasing her narrow ass all over L.A. while she acts like a fucktwat. And that's only when she's not screaming at Blaire and Harlow about how they've stolen everything from her and they're evil incarnate.
Bitch please. Get a clue, no one cares. You suck. Please die.
So, yeah, this was an epic waste of time. There were more grammatical mistakes than I could keep track of and I found myself wincing a lot at the sentence structure. Not. Good. So, I think it's best if Abbi Glines and I part ways at this point. I'm pretty sure I'm never going to get her, and clearly, as a reader, she doesn't get me. But that's fine, she has tons of fans and my absence won't make a dent.
Farewell. I'm out.
["br"]>["br"]>["br"]>["br"]>["br"]>["br"]>["br"]>["br"]>["br"]>["br"]>["br"]>["br"]>["br"]>["br"]>["br"]>["br"]>["br"]>["br"]>["br"]>["br"]>["br"]>["br"]>["br"]>["br"]>["br"]>["br"]>["br"]>
Sign into Goodreads to see if any of your friends have read Forever Too Far.
Sign In »
Reading Progress
June 10, 2013 –
Started Reading
June 10, 2013 –
0.0%
"Why am I doing this to myself? I didn't even like the last book. Ugh. I am officially an asshat."
June 10, 2013 –
3.0%
"Dean's going to think you're a whiny princess because you are a whiny princess, princess."
June 10, 2013 –
6.0%
"Um, when did Nan become Rush's problem? Doesn't she have parents? Here's a suggestion, Rush, say no."
June 10, 2013 –
6.0%
"You're getting married in two weeks and haven't mailed the invites? Who are these people?"
June 10, 2013 –
8.0%
"Hey Blaire, where'd you hide Tootie's body?"
June 10, 2013 –
21.0%
"Wait a minute. This timeline doesn't jive. You met Rush in June, it's now November and you're twenty weeks pregnant. Um, I'm no math genius or anything but wouldn't that mean that you literally had to get knocked up the day you met?"
June 10, 2013 –
21.0%
"Okay, maybe Rush talking to the baby in utero is sort of cute. Just a little."
June 10, 2013 –
27.0%
"I hate Nan. Her relationship with Rush seems almost incestuous. It's sick and disturbing."
June 10, 2013 –
40.0%
"Here's a thought. When someone threatens to kill themselves, instead of enabling their psychosis, how about calling the professionals? I know this is outlandish thinking on my part, but what have you got to lose?"
June 10, 2013 –
44.0%
"OH. MY. GOD. Really? I mean that. Really? This shit with Nan is so stupid I want to scream and kick something."
June 11, 2013 –
69.0%
"Did the author really throw an ad into the middle of a chapter in large bold print?"
June 11, 2013 –
94.0%
""More hungrier" I can't. I just CAN. NOT."
June 11, 2013 –
Finished Reading
Showing 1-43 of 43
(43 new)
date
newest »
back to top